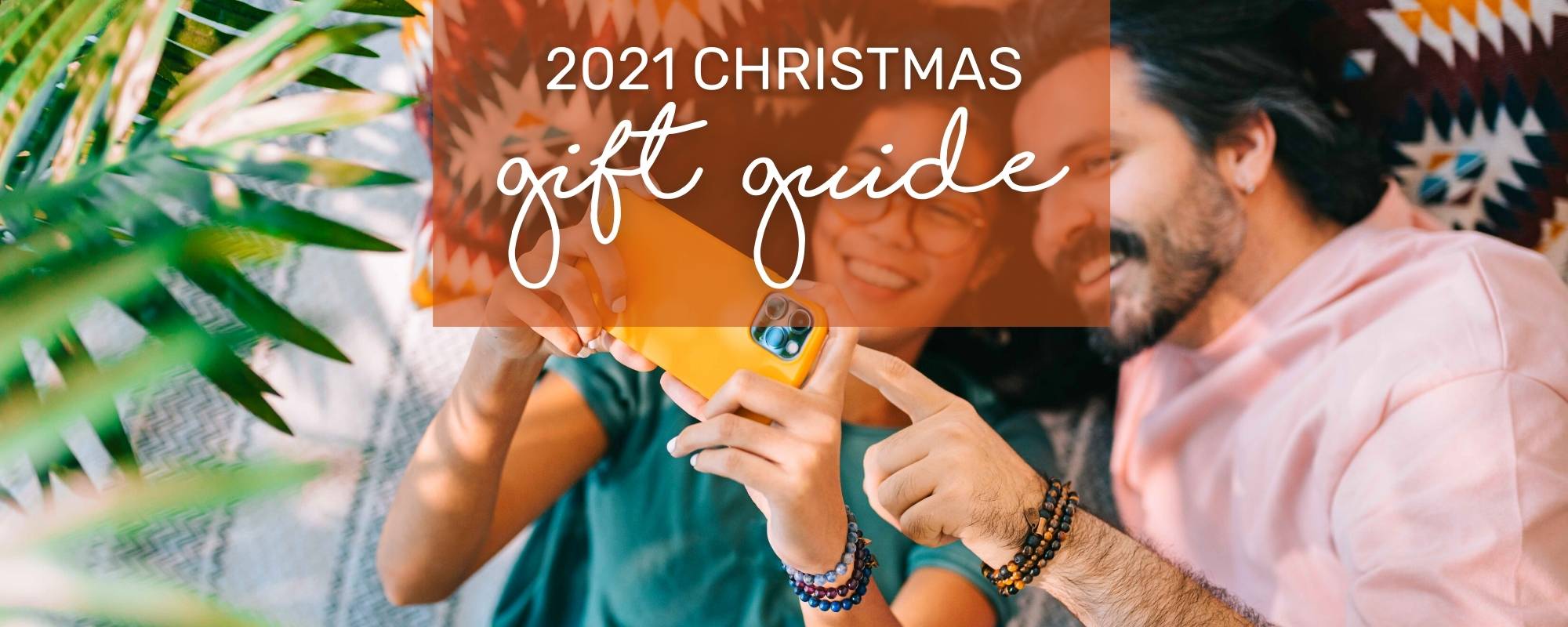 Posted on
---
Christmas gift inspiration, incoming! 
Our beaded charity bracelets are the perfect Christmas gift for girls and guys, for friends and colleagues, for those who are close by and those who are far away. We can send them to you, or we can send them across the globe to that special someone you won't see this Christmas. 
Wild in Africa bracelets come with a promise of quality, and they carry meaning and value for the organisations you support when you make your purchase. 
Our pledge to give back and support wildlife conservation through our jewellery resonates with people all over the world and we love the connections we've created between wildlife lovers and charity organisations through our special designs. 
Our individual bracelets and stacks are great to give to someone you know and love, because they are meaningful and personal, but they also make ideal Secret Santa gifts because we have unisex designs that appeal to everyone and a backstory about wildlife conservation that gets people chatting for all the right reasons! 
So, to get inspired for some Christmas gift ideas, take a look at our popular stacks and get your Christmas orders in (and remember, we have a BIG SALE this BLACK FRIDAY!)
This ever-popular style combines bold colours, like the deep blue Lapis Lazuli and the earthy ochre-coloured Red Jasper. We ground with the greens and blues of African Turquoise, and connect with the power of the Pacific with Indonesian Lava Stone. Five different bracelets, hand-picked by our fearless leader to represent her favourite combination of stones and colours.
Speaking of colours, our Chakra Stack has them all! A mega powerful six-string stack that packs a punch when it comes to the deeply rooted healing values of these semi-precious gemstones. Not only do these bracelets look beautiful together, but each one was chosen to connect with each of your six chakras. From Amethyst to African Jade, Obsidian to Tiger's Eye, this one's packed with energy.
A firm favourite, particularly among men, the Black and White Stack is clean yet edgy. Its monochromatic colouring appeals to those who want to put these on and never take them off – they go with everything. We particularly love the brass accents against the Lava Stone of this three-string beaded stack. 
Our Earth Stack is all about the deep, organic swirl of the bronzed Tiger's Eye with hints of gold, and the jet-black Obsidian – or "dragon's glass" – that shines in contrast with the rough Lava Stone. It's another style that appeals to both men and women because it is more neutral in colour and appeals to those with more subtle taste. 
There's plenty more where this came from – check out dozens more bracelet styles and stacks on our website, and nail your Christmas shopping goals this year!
Season's Greetings to our Wild Tribe, and thank you for supporting a small business and helping us contribute to wildlife conservation.
Written by Chloe Cooper
Don't miss out on future posts so be sure to sign up for our Wild Tribe (scroll below to sign up).
New products and discounts first!
RETAIL STUDIO
The Farm House, R527
Hoedspruit LP South Africa
. . . . . . . . .
HEAD OFFICE
65/2 Arbor Ave, Robina
QLD 4226 Australia
. . . . . . . . .
contact@wildinafrica.store