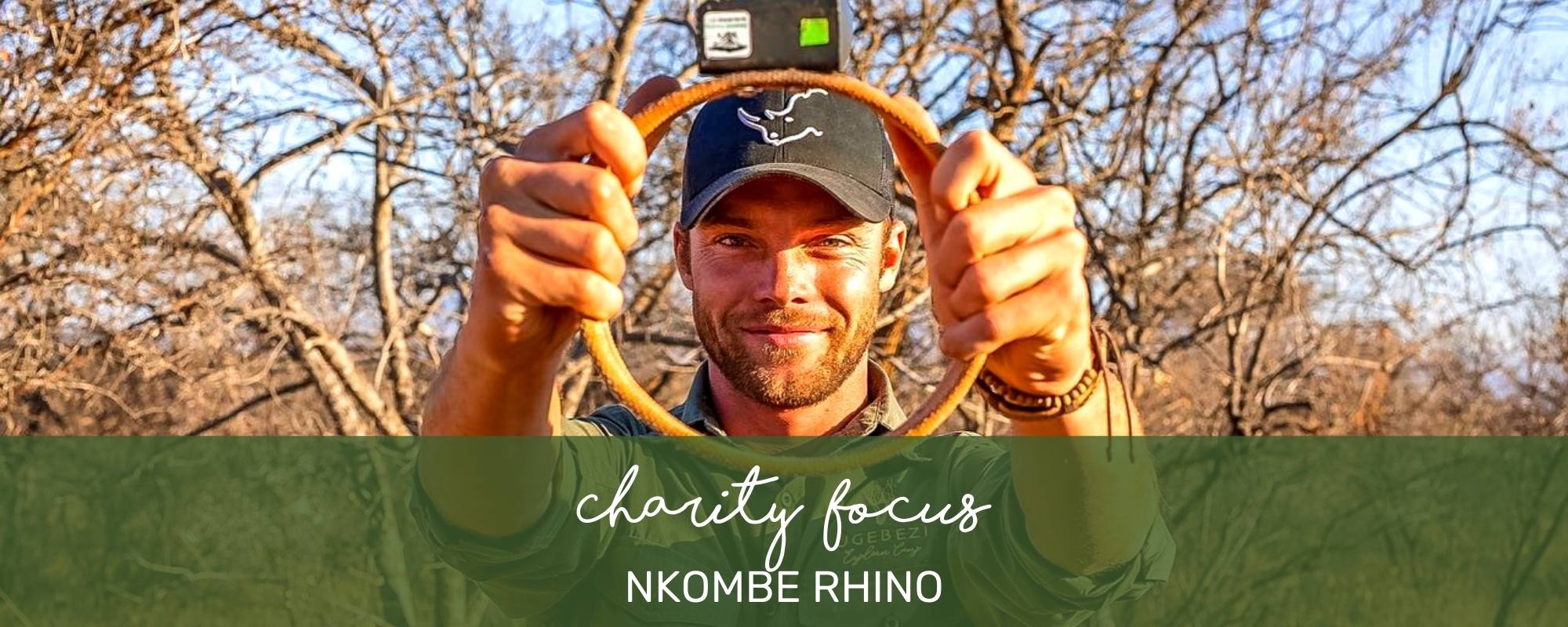 Posted on
---
Rhinos, Elephants & More…..
Since the early 2000's, Nkombe Rhino has made it their own responsibility to combat poaching - specifically the poaching of African rhinos for their horns. Today, the organization boasts several expanded initiatives, which not only protect rhinos, but elephants and big cats as well. 
Today, we're going to walk through the different programs that Nkombe Rhino uses to make a difference in Africa.
"If they started with rhinos, what are they doing now? Read on to learn about the way Nkome Rhino has expanded!"

The Beginning: Rhinos
As an organization that was founded during a time known as the "rhino wars," Nkombe Rhino has known since the beginning that they have no easy task set out for them. 
Since their inception, the organization has aided in the conservation of rhino communities in various ways - supplying equipment, relocation, funding and more.
As you read on, you'll see that the Nkombe Rhino organization has expanded to include many different African species, but rhinos are still a priority!
To this day, they support anti-poaching units, fund dehorning projects and help to better equip those helping in the fight for rhinos!
Wild Dogs
Wild dogs may not be one of Africa's most popular carnivores, but they are one of the most endangered - even though they span a very wide hunting range, they often clash with humans because they move through farming societies and human settlements.
Through collaring and relocation, the Nkombe Rhino has set out to protect groups of wild dogs (or painted dogs). 
Alongside efforts to relocate them, the second prong of this initiative involves community education. One of the most important aspects of animal conservation for any species is to educate humans about ways they can coexist positively with animals around them!
Bringing Water to Elephants
Across the border in Botswana, elephants are struggling to compete with humans for water. In response, Nkombe Rhino has begun to repurpose boreholes to fill new watering holes for elephants.
These watering holes provide nourishment to elephants without the need to compete with human societies, and there are currently seven in use.
Around 3000 elephants are able to obtain water each day from this project!
Even More…….
In addition to the projects listed above, Nkombe Rhino also participates in several other approaches to conserve wildlife.
Some of those include tourism, community education, organizational partnership and a variety of special projects based on resources available as needs arise. This awesome organization is making a big difference. Click here to learn more!
You can also get involved and show your support to Nkombe Rhino by purchasing a Wild In Africa Nkombe Rhino Bracelet.
With each purchase of the Nkombe Rhino bracelets, not only will you receive a meaningful and beautiful piece of jewelry, but you will also play an important role in saving endangered African wildlife populations.
This bracelet, made with Howlite and Lava Stone, represents both the black and white rhino species. With this awesome color combination, 50% of the purchase price will benefit the Nkombe Rhino organization! 
50% of the purchase price is donated directly to Nkombe Rhino!
Written by Taylor Plate
Don't miss out on future posts so be sure to sign up for our Wild Tribe (scroll below to sign up).
New products and discounts first!
RETAIL STUDIO
The Farm House, R527
Hoedspruit LP South Africa
. . . . . . . . .
HEAD OFFICE
65/2 Arbor Ave, Robina
QLD 4226 Australia
. . . . . . . . .
contact@wildinafrica.store