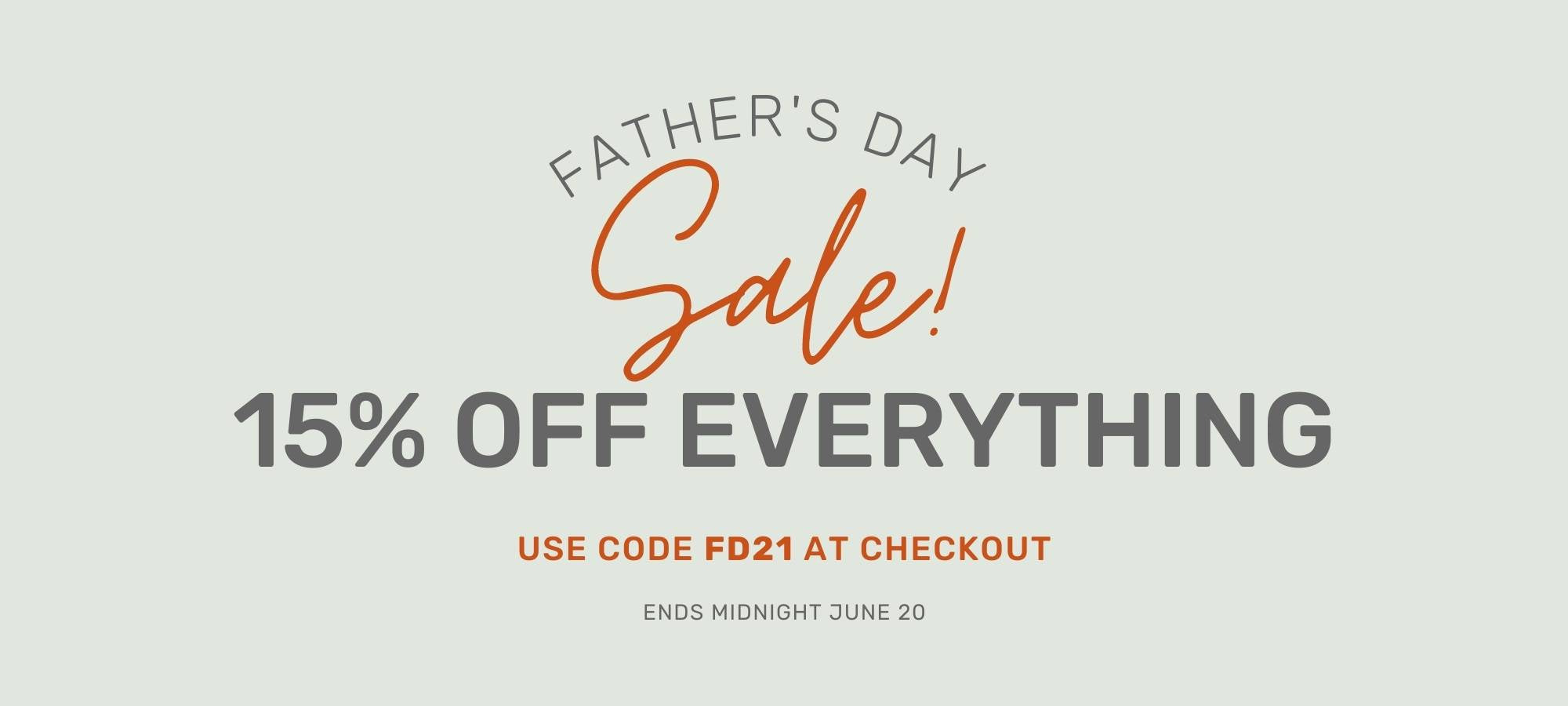 Posted on
---
Father's Day Sale!
Break the mould this Father's Day and buy your Dad something different. Or something that makes a difference… like our unisex beaded bracelets that are sustainably sourced and support wildlife conservation. 
Dads are often our first heroes, those we look to as examples, our moral compass, our protectors and supporters. Those of us with fathers close to our hearts know that all too often we let Father's Day creep up without enough planning and resort to comical socks to fill the gap. 
This year, you can get ahead and make the most of our special Father's Day sale, which offers you 15% off our beaded bracelets for conservation, store-wide. 
Choose the charity bracelet or stack that you think suits your Dad and use the discount code FD21 on checkout to get 15% off your order!
Support rhino conservation and buy our Nkombe Rhino charity bracelet, which is a simple black and white style that appeals to men and women. 50% Of what you pay will be donated to Nkombe Rhino's incredible efforts to protect rhino in South Africa.
Or maybe your Dad is into our Shannon Wild stack, which brings an earthy collection of colours and stones together for Papas with style! 
Our South African Tiger's Eye and black Obsidian is a firm favourite among the men in our Wild Tribe, so take a look at our collection, the charities we support, and choose something that shows your Dad what he means to you. 
Happy Dad's Day, dudes.
Written by Chloe Cooper
Don't miss out on future posts so be sure to sign up for our Wild Tribe (scroll below to sign up).
New products and discounts first!
RETAIL STUDIO
The Farm House, R527
Hoedspruit LP South Africa
. . . . . . . . .
HEAD OFFICE
65/2 Arbor Ave, Robina
QLD 4226 Australia
. . . . . . . . .
contact@wildinafrica.store