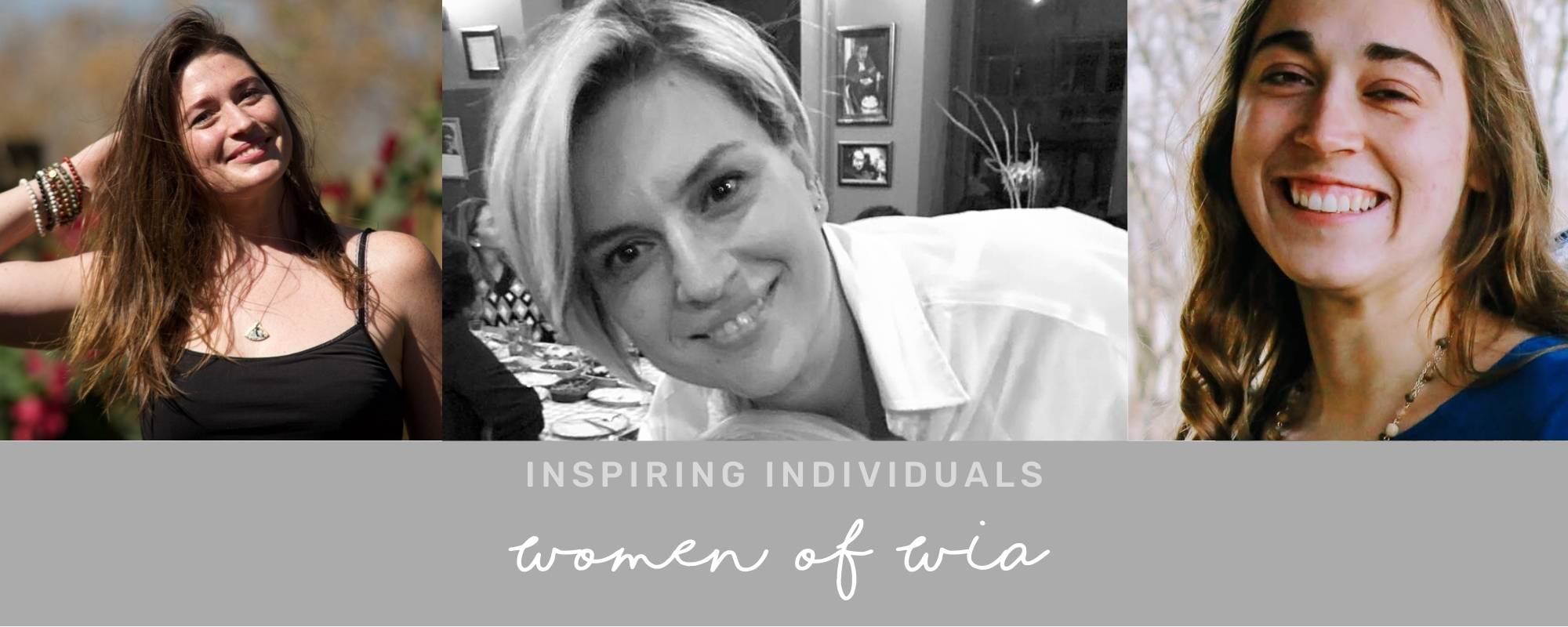 Posted on
---
Our team is small but mighty – the original inspiration behind the formation of the Wild Tribe!
We're a handful of women united by our love for wildlife, all hailing from different backgrounds and different nations, and we're ambassadors for our conservation charities.
For Inspiring Individuals this week, we thought we'd introduce the faces behind the scenes at Wild in Africa!
Shannon Wild is our fearless leader. She's an Australian wildlife photographer and filmmaker and her love for wild animals led her to Africa where she has spent many hours in the field, both behind the lens and in front of it.
She's a sunshine lover, a cat mama, and a conscientious custodian of our natural world. She brings sustainable alternatives to all aspects of her life and turns to nature as a healing and nurturing tool wherever possible.
Shannon loves organisation and order and never stops working – but when she does, it's to listen to true crime podcasts or take videos of her fur babies, VV and Gigi.
Wild in Africa was her passion project and she brought our team together as her handmade bracelets gained popularity and the business blossomed from an at-home operation to an intercontinental affair.
She lives by her love for wildlife and continues to grow our contribution to conservation. 
Maite Shahali is Shannon's Executive Assistant. You'll know her as Maki, and she manages all the communications at Wild in Africa, both online and off. She populates our social media accounts and makes sure the dots connect to bring you the product as you see it in our online store and across our digital platforms. She takes orders, places orders, is the face of our customer relations and implements our brand strategy.
Maki is a Parisian with Persian heritage living in a South African safari town and has jumped between jobs in marine conservation, wildlife research, and voluntourism. She's a scuba diver with a degree in Psychology and a truly French passion for cheese.
When she's not juggling tasks in front of her laptop, you'll find her getting stuck into a jigsaw puzzle or basking in the sun, poolside.
Her job has evolved over the years and we're not quite sure what we'd do without her now!
Chloë Cooper is our copywriter, and she uses her talent to put our vision into words.
Giving the Wild in Africa brand its vocal identity and producing content for the blog and website fall within Chloë's department. She dives deep into her research on sustainable lifestyles, choices, products, and politics, delivering written pieces about all sorts of eco items on the market. We turn to her when we need some clever wording or to tell a story from the heart.
She's a freelance writer who is happiest when in the canine company of her dog, Scout. In her spare time, you'll catch her chatting with friends under a starry sky with an icy glass of Sauvignon Blanc (like a true South African woman!)
Her stories span topics from safari getaways to the grisly work of anti-poaching and she'll be equally passionate about both. 
Over in Turkey where every Wild in Africa bracelet is beaded in an atelier in Istanbul, our Export Manager, Bihter Erenkol, manages the manufacture and quality of our bracelets.
Guided by Shannon's design specifications, and motivated by her own desire for professional perfection, Bihter implements our vision and sources our materials, so she is responsible for bringing the bracelets to life and dispatching them to their new homes. Her expertise in the jewellery design and export business means she's got an eye for quality, so she's an incredible asset to our team.
When we knew we needed to outsource our production and stop shipping from within South Africa, we searched high and low for someone like Bihter.
Turns out there was only one, and we're lucky to have her.
Taylor Plate came to us as a PR intern and worked alongside Maki and Shannon to learn the ropes and make the important connections we need in our network.
She's all the way in the United States and is now, having joined the team on a permanent basis, a member of our international circle of trust!
Taylor has a big, gorgeous smile and she capably and comfortably makes contact with influencers and talks them through our Inspiring Individuals interviews.
Public Relations is an important part of any business, and ours is small and personal, so we need our PR hub to be in sync and congruent.
Taylor is thorough and represents our brand with authenticity. Invaluable when our public relations are all online! 
These women are committed to delivering a product that represents our dedication to quality, sustainability, and integrity.
Wild in Africa has grown out of its one-woman foundation and spread its wings across the globe. Our team is still compact and each one of us has a role to play in keeping the wheels turning. We're serious about our values and finding value in one another.
So here we are! Thank you for supporting a small, personal business. 
Written by Chloe Cooper
Don't miss out on future posts so be sure to sign up for our Wild Tribe (scroll below to sign up).
New products and discounts first!
RETAIL STUDIO
The Farm House, R527
Hoedspruit LP South Africa
. . . . . . . . .
HEAD OFFICE
65/2 Arbor Ave, Robina
QLD 4226 Australia
. . . . . . . . .
contact@wildinafrica.store