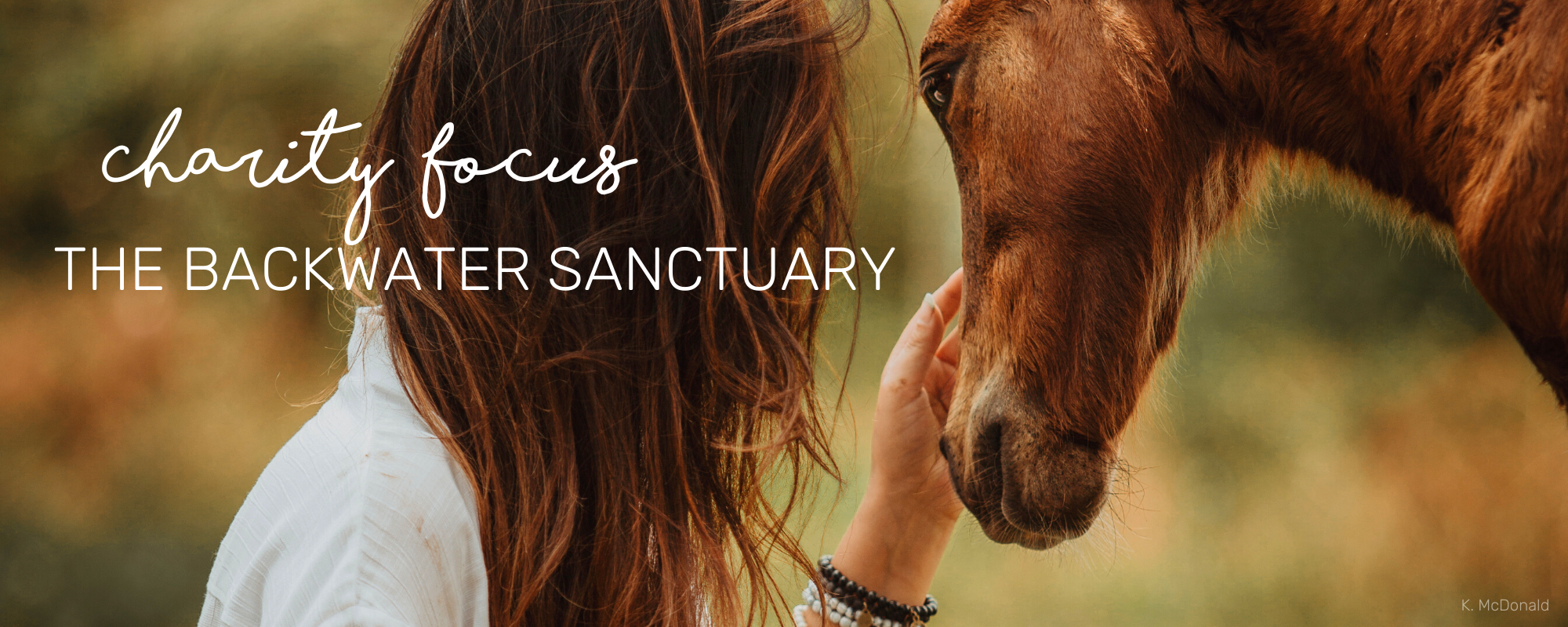 Posted on
---
Founded by Zoha Jung Nambiar in 2018, The Backwater Sanctuary is a non-profit, committed to the successful rehabilitation of horses, ponies & donkeys suffering from abandonment, abuse or neglect in India.
Collaborating with teams of equine vets and various experts, The Backwater Sanctuary is giving them the best care possible and try to ensure that …
Photos: Carina Maiwald
Projects
Medical care: BWS provides the medical treatment needed as well as vaccinations, deworming, dental care, grooming and farrier work.

Nutrition: Carefully considered feeding schedules and nutrition plans are accompanied with supplements calculated on weight and condition.

Socialization: BWS makes sure to choose every equines paddock placement to improve their social interactions, crucial in successful rehabilitation.

Alternative healing practices: They are collaborating with Divine Nature Horses to provide alternative healing methods to Equines including: Equine Craniosacral therapy, Reiki and Homeopathy.

Photos: Carina Maiwald
Volunteering
If you have a real passion for equines and want to contribute directly to their impressive work, The Backwater Sanctuary offers volunteer opportunities for a once in a lifetime experience!
You will learn about the individual rescues and help take care of the animals with a variety of tasks including:
Washing the animals 

Cleaning and dressing wounds

Daily grooming sessions

Feeding

Exercising 
Depending on your skills, you might also be able to help with some handy work such as landscaping, fencing, general upkeep and painting or contribute to increase public awareness of the level of abuse of equines in India by building outreach, marketing and fundraising.

Photos: Carina Maiwald
Rescue Story: Tsavo
It was very difficult for us to choose just one of the many beautiful rescue stories by The Backwater Sanctuary, so we decided to share the very first one, which inspired the foundation of The Backwater Sanctuary: Tsavo's story
Photos: Carina Maiwald
Tsavo is a thoroughbred ex-racehorse who, like many others, retired prematurely after an injury, thus facing a dark fate: being put down or abandoned.
Tsavo joined The Backwater Sanctuary in a heart breaking condition, after first being placed in a local riding school. He was found  in a state of extreme neglect, suffering from malnutrition, several injuries and a bacterial skin disease.
It took a lot of time, care and love for him to recover and become the happy horse he is today, enjoying the life he deserves at the sanctuary.
Photos: Carina Maiwald
Now Tsavo is "brilliantly healthy with a beautiful shining coat and a matching personality".
Read more about The Backwater Sanctuary rescue stories here!
Backwater Sanctuary Bracelet
Our gorgeous bracelet supporting The Backwater Sanctuary is made of Obsidian (also known as Dragon's glass), a natural, volcanic glass accompanied by a gorgeous custom designed horseshoe charm. 
The Backwater Sanctuary receives 50% from every sale!
Don't miss out on future posts so be sure to sign up for our Wild Tribe (scroll below to sign up).
New products and discounts first!
RETAIL STUDIO
The Farm House, R527
Hoedspruit LP South Africa
. . . . . . . . .
HEAD OFFICE
65/2 Arbor Ave, Robina
QLD 4226 Australia
. . . . . . . . .
contact@wildinafrica.store