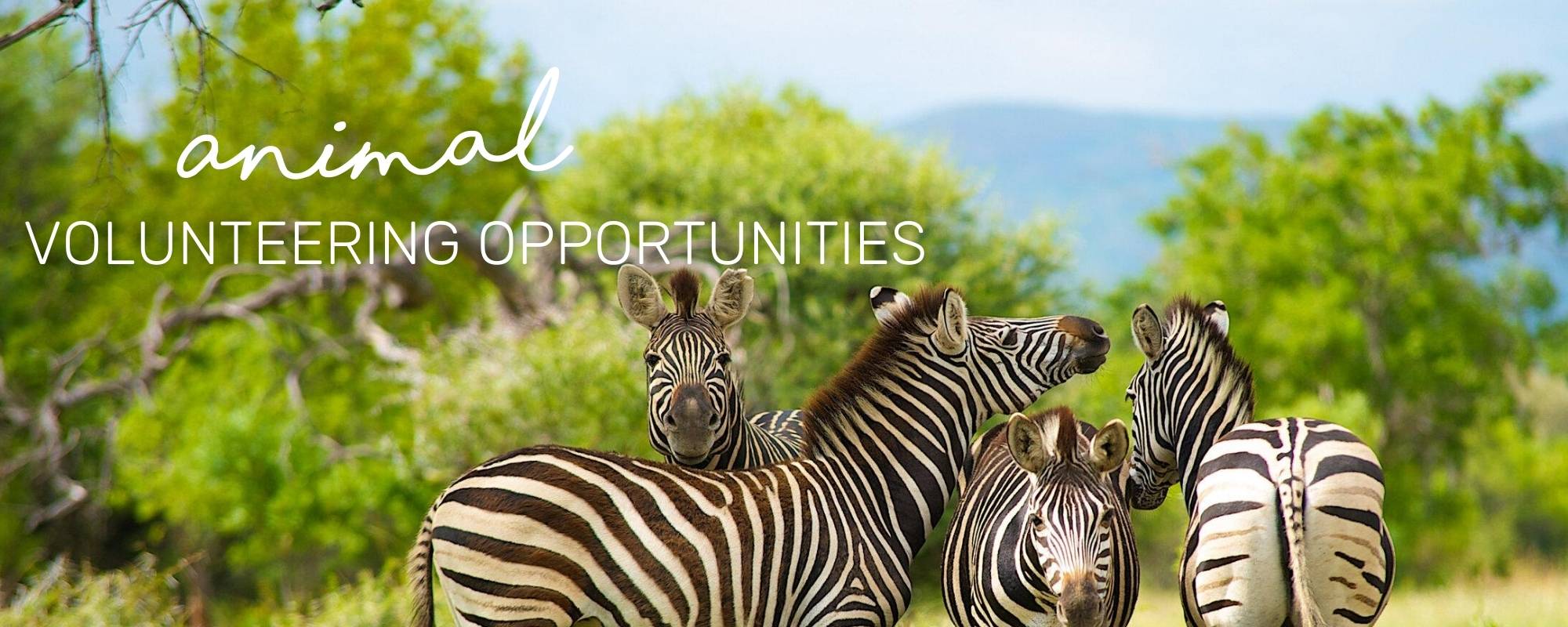 Posted on
---
It's National Volunteer Week, and while we are all practising social distancing due to Covid-19 instead of coming together physically, we have some awesome ideas for volunteering in the future. Because, we can feel it more now than ever how far kindness and generosity can go. 
Non-profit organisations rely on the support from communities and without the generosity of donors and the support from volunteers, these amazing projects are being hit hard.
Photos: Carina Maiwald
The animal charities we partner with do the most incredible work to conserve wildlife and wild lands, to up-skill communities and provide work for local people, rescue abused animals and give them a better life, and to train anti-poaching dogs and rangers to protect endangered species. We couldn't be prouder of the teams our Wild in Africa® bracelets support. 
In light of National Volunteers Week, we want to draw attention to two of these charities, which offer fantastic volunteering opportunities: The Backwater Sanctuary and Wild Tomorrow Fund. One based in India and the other in South Africa, these charities benefit hugely from the input of animal-loving kind souls like you who volunteer their time.
The Backwater Sanctuary
The Backwater Sanctuary, located in the backwaters of Kabini in Southern India, is a non-profit committed to rehabilitating horses, ponies and donkeys suffering from abandonment, abuse or neglect, and to provide them with a safe home for retirement. 
As a volunteer, you will stay at the beautiful Bison Resort and learn about the resident animals and participate in caring for them. That means assisting with washing, cleaning, grooming, feeding, and exercise. Additionally, volunteers are encouraged to help drive fund-raising and marketing campaigns to grow the organisation's reach. If you love horses, you'll know how powerful it is to be in their presence. This is not only a chance to help them, but an opportunity to feed your soul. 

You can support The Backwater Sanctuary from afar by purchasing our specially designed obsidian bracelet with gorgeous horseshoe charm. 50% of your purchase is donated directly to the charity. 
New products and discounts first!
RETAIL STUDIO
The Farm House, R527
Hoedspruit LP South Africa
. . . . . . . . .
HEAD OFFICE
65/2 Arbor Ave, Robina
QLD 4226 Australia
. . . . . . . . .
contact@wildinafrica.store