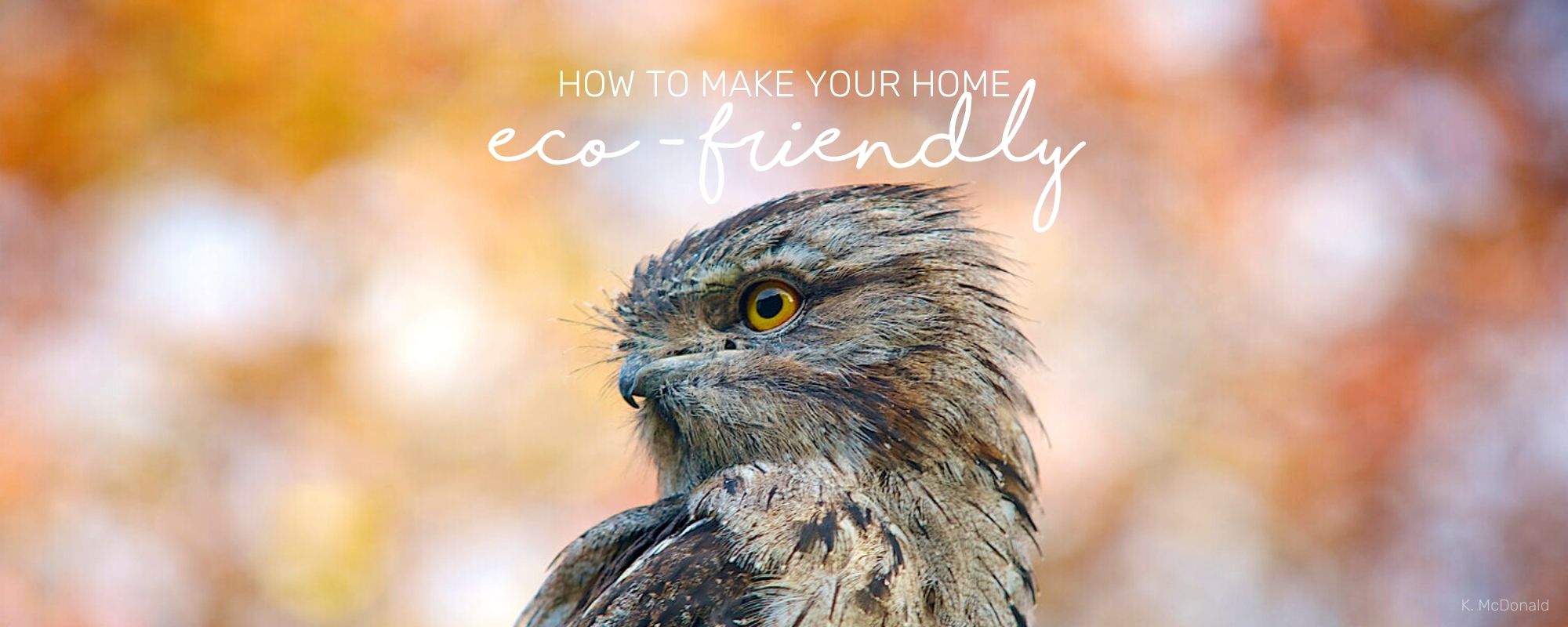 Posted on
---
HOW TO MAKE YOUR HOME ECO-FRIENDLY
AND HELP BENEFIT WILDLIFE NEAR YOU
As people are becoming more environmentally aware, more and more people are making an effort to make their home eco-friendly. An expert from a custom home builder in NJ pointed out that many people are requesting environmentally friendly features in their custom homes, as this beneficial trend is spreading worldwide.
With this outstanding trend, people are getting creative with how they make their homes eco-friendly; in fact, one way that many people are gravitating towards is making their home eco-friendly for nearby wildlife.
Take Care of the Animals Near You
An outstanding way to make one's home environmentally friendly is to take care of the wildlife that is right outside- literally. There are many ways that a person can make his or her home eco-friendly in order to benefit the natural environment and the animals, here are some ways that you can benefit the wildlife near you.
Make Your Yard an Animal Sanctuary
This is perhaps the easiest way to make your home environmentally friendly with the animals in mind. Depending on where you live, think about and do research as to what kinds of animals are in your area and make it a point to make either your front or back yard dedicated to them. Here are some things you can do to make your yard an animal sanctuary:
Add birdfeeders

Plant a garden that is dedicated to feeding wildlife near you

Provide natural shelter, i.e. don't cut down trees and get rid of natural plants and shrubbery

Provide water for animals
Overall, an animal sanctuary should feature 3 essential things: food, water, and shelter. An animal sanctuary should focus on sustaining the population of specific animals in your community.
Reduce Waste and Excess Use of Materials
Reducing waste and excess materials will benefit the world as a whole, animals, nature, and humans alike; however, on a smaller scale, this will have a positive impact on the animals that are native to your area. As you make your home more eco-friendly, make it a point to only get rid of things that can not be repurposed in order to reduce waste. Likewise, don't buy excess of anything because more likely than not, it will end up eventually getting thrown away and creating copious amounts of waste.
Waste and excess materials will damage the environment as a whole by taking a toll on the natural ecosystem, but on a smaller level, if you have an abundance of waste, local animals will get into it or it will impact their homes. To have a positive impact on animals near you, cut back on the amount of garbage you produce and what you bring into your home. One outstanding way to do this is to start a compost pile. Compost piles reduce waste and also act as a natural fertilizer.
Don't Use Harsh Chemicals Inside or Outside
Harsh chemicals, used both indoors and outdoors, can have negative effects on animals near you; in fact, they can even be deadly. Whether you are using harsh chemicals to clean areas of your house or you are using harsh chemicals as a pesticide, the animals near you are at risk. Animals may ingest these chemicals by accident, especially if they are on the ground outside, and their life may be in jeopardy. Try to use eco-friendly chemicals or no chemicals at all-around your home. 
Consider making your own home cleaning products and pesticides out of organic materials. Homemade products are just as beneficial for you as they are for the animals near you, as they will not contain anything that could be harmful. 
Design Your Home with Wildlife in Mind
As you think of ways to design your home to be more environmentally friendly, try to think of what you can do to benefit the animals as well. Make sure to do proper research to find out what animals are near you and how you keep their best interests in mind with your home design and environmental innovations.
Did you enjoy this post? Feel free to share with your friends and family and on social so we can all do our part! 
About the Author
Jennifer Bell is a freelance writer, blogger, dog-enthusiast and avid beachgoer operating out of Southern New Jersey
New products and discounts first!
RETAIL STUDIO
The Farm House, R527
Hoedspruit LP South Africa
. . . . . . . . .
HEAD OFFICE
65/2 Arbor Ave, Robina
QLD 4226 Australia
. . . . . . . . .
contact@wildinafrica.store