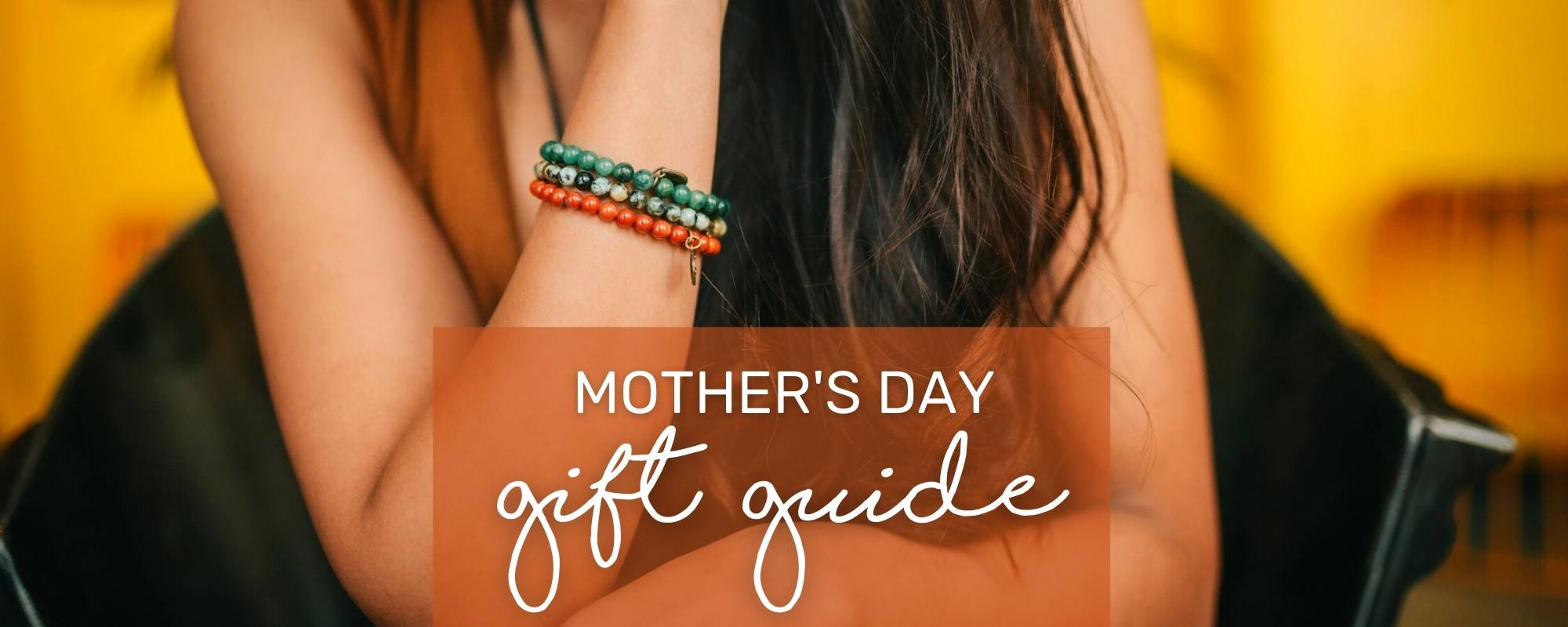 Posted on
---
Every opportunity to show your Mum you love her is an opportunity not to be missed!
Mother's Day comes round once a year and it's the perfect excuse to spoil the one who does it all.
Whether you're shopping for your power-Mum partner or your own family matriarch, we're sure you'll find something pretty spectacular in our Mother's Day SALE. 
To make sure we're catering for all kinds of Mothers, we're offering you 15% off STORE-WIDE on all bracelet styles and stacks. 
This special Mother's Day discount includes our charity bracelets, which donate 50% of the proceeds to our partners in wildlife conservation. So your Mother's Day gift doubles as a donation to a wildlife charity working hard to conserve wild animals and wild places now and for future generations. 
Use the discount code MDUK22 when you check out and get your Mother's Day jewellery for 15% less. 
Our sale is store-wide so you can pick whichever styles appeal to you, but if you're wondering what think are top choices for Mums, take a look below:
This stack is amazing for Mums because, well, who keeps you down to earth more than your Mum? Honest guidance, reminding you of your roots, and keeping you humble; your Mum knows who you are at your core.
This three-string stack includes African Turquoise, African Jade, and Red Jasper – an earthy combination that is a solid favourite. 
The colour on this trio of semi-precious gems is too good to be true. It is one of our most popular styles and it really does just emanate a feeling of serenity.
Mums ground us and keep us calm, and with stones like Lapis Lazuli (a symbol of wisdom and truth), Blue-Spotted Jasper (representing comfort and gentleness), and purple Amethyst (for peace and patience), it is the ideal Mother's Day gift, especially for 2022. 
The deep, moving intensity of our black Obsidian adjustable charity bracelet makes it such a strong style. Not only is this a versatile item to wear, the stone brings a level of psychic protection.
The organisation this bracelet supports is a sanctuary in the backwaters of India where abused, orphaned, and rehabilitated horses and donkeys find a loving home under the mothering love and care of our friend, Zoha Jung. 
Find something special for the Mums in your life and celebrate all they do with a thoughtful gift, sustainably sourced, packaged, and designed to make a difference!
Written by Chloe Cooper
Don't miss out on future posts so be sure to sign up for our Wild Tribe (scroll below to sign up).
New products and discounts first!
RETAIL STUDIO
The Farm House, R527
Hoedspruit LP South Africa
. . . . . . . . .
HEAD OFFICE
65/2 Arbor Ave, Robina
QLD 4226 Australia
. . . . . . . . .
contact@wildinafrica.store