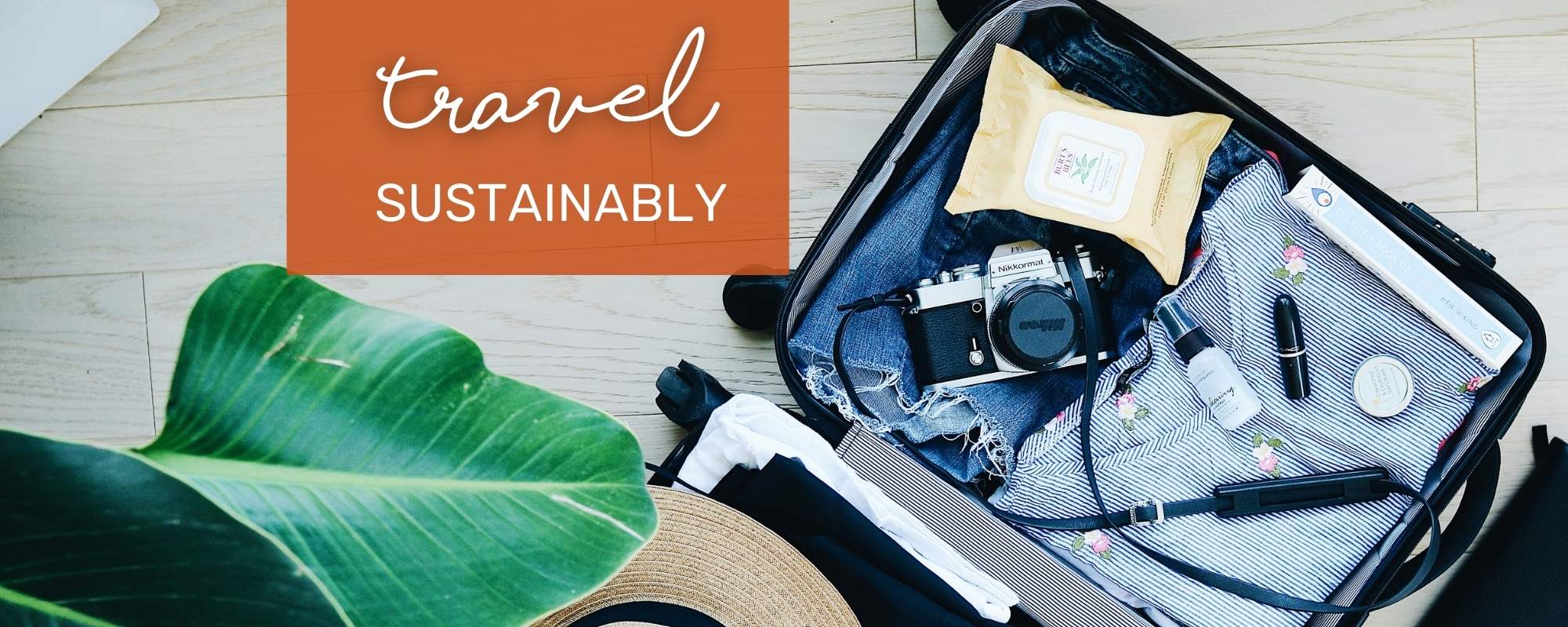 Posted on
---
While traveling sustainably may sound somewhat intimidating at first, it really just comes down to traveling thoughtfully. 
Sustainable travel supports the local people, economy, and environment, and minimizes the negative impacts often accompanied by tourism. This kind of mindful wanderlusting benefits everyone involved, and can lead you on adventures that traditional tourists are likely to miss.
The objective of traveling in such a way is, ultimately, to leave your destination untouched, and in some situations, better than when you arrived. You'll depart knowing that your presence did not harm the people or natural environment that welcomed you, and that future generations will have the opportunity to appreciate the beauty of that one-of-a-kind locale just as you have.
Here are 10 tips to help you navigate traveling sustainably on your next grand adventure.
1. Start by choosing your destination wisely
Select your destinations based on their commitment to sustainability. Lists like the Green Destinations Top 100 are updated every year, and cover every kind of experience you can imagine.
2. Choose the greenest way to get there (and around)
Consider the most efficient method of travel before you book. This may seem like a no-brainer, but the majority of travelers don't give it a second thought. If you're traveling with friends somewhere within driving distance, carpooling could be the best option. Traveling solo overseas? Look for direct flights. And, if you're up for experiencing a slower and more relaxed experience, choose fewer destinations and longer visits.
Once you arrive, explore the possibility of touring the area by bike or foot in lieu of renting a bulky vehicle. And if you like travel experiences that give you a good story to tell your friends, public transit experiences are often surprising and interesting, and give you a better sense of daily life in the area. 
3. Pack light, pack reusable
Packing light will benefit both your shoulders and the planet. Fuel consumption is dependent on weight during flights, so it can really add up for frequent fliers. 
Take your packing to the next level by designating a portion of your pack to reusable bags, bottles and cups to steer clear of single use plastics while adventuring. While it may seem insignificant, single use plastics really pile up when millions of visitors are tossing them. 
4. Choose hotels and hostels intentionally
Seek out tours and hotels with local hosts that are making an effort to contribute positively to their community. Facilities that run on solar or programs that prioritize recycling, source local food, feature local artisans, or are built from sustainable materials are all excellent options.
Steer clear of large resorts, especially all-inclusives, which are often foreign-owned and less likely to benefit the community. Not only that, all-inclusive resorts make it much less likely that you'll actually leave the resort to experience what the locals have to offer.
5. Look for sustainable tourism certifications
Keep an eye out for Certified Sustainable tours and hotels while you plan your getaway. These businesses have gone above and beyond what is required of them, including conducting regular environmental audits to assess their impacts on the natural world. To make things easy, you can create bookings right through the Global Sustainable Tourism Council website. 
6. Frequent local markets and restaurants 
Grab your grub at local markets and restaurants rather than restaurant chains. Not only will you benefit from experiencing new and exciting local products and cuisine, you'll support locals and keep your carbon footprint small by avoiding imported foods.
7. Choose gifts made by local artisans
Make thoughtful purchases by seeking out local artists and craftsmen for gifts and souvenirs. Like dining locally, buying gifts directly from locals is generally a greener option that supports the region you're visiting.
8. Enjoy wildlife respectfully
Respect wildlife boundaries and avoid captive animal encounters, like elephant riding and animal photo-ops. In general, these animals are kept in confinement, not properly socialized, and sometimes even drugged. Admire animals from afar, on their own terms, in their own environment. An exception to this rule might be visiting a sanctuary where resident animals have been rescued and are unfit for release. Be observant and trust your gut here. If something feels off, it probably is. 
For further insight into what to look for to protect animals while on holiday, take a glance at World Animal Protection's guide. 
9. Offset your carbon footprint by donating to a reputable cause
Offset the small carbon footprint you do make by offering a donation of any amount to an organization working hard to improve the planet. Organizations that plant trees, promote healthy wildlife populations, or conduct ocean clean-ups are all wonderful options..
10. Share your positive experiences and encourage others to do the same
Sustainable travel can sound intimidating and inconvenient to some. Show your friends and family that traveling sustainably is not only easy to implement and good for the world, but can offer genuine, once-in-a-lifetime experiences that the majority of tourists miss out on.
By choosing to travel sustainably, you'll know that your good deeds will benefit those communities – and the planet as a whole – for generations to come. At the end of the day, isn't that what it's all about?
Written by Lena Milton
Don't miss out on future posts so be sure to sign up for our Wild Tribe (scroll below to sign up).
New products and discounts first!
RETAIL STUDIO
The Farm House, R527
Hoedspruit LP South Africa
. . . . . . . . .
HEAD OFFICE
65/2 Arbor Ave, Robina
QLD 4226 Australia
. . . . . . . . .
contact@wildinafrica.store