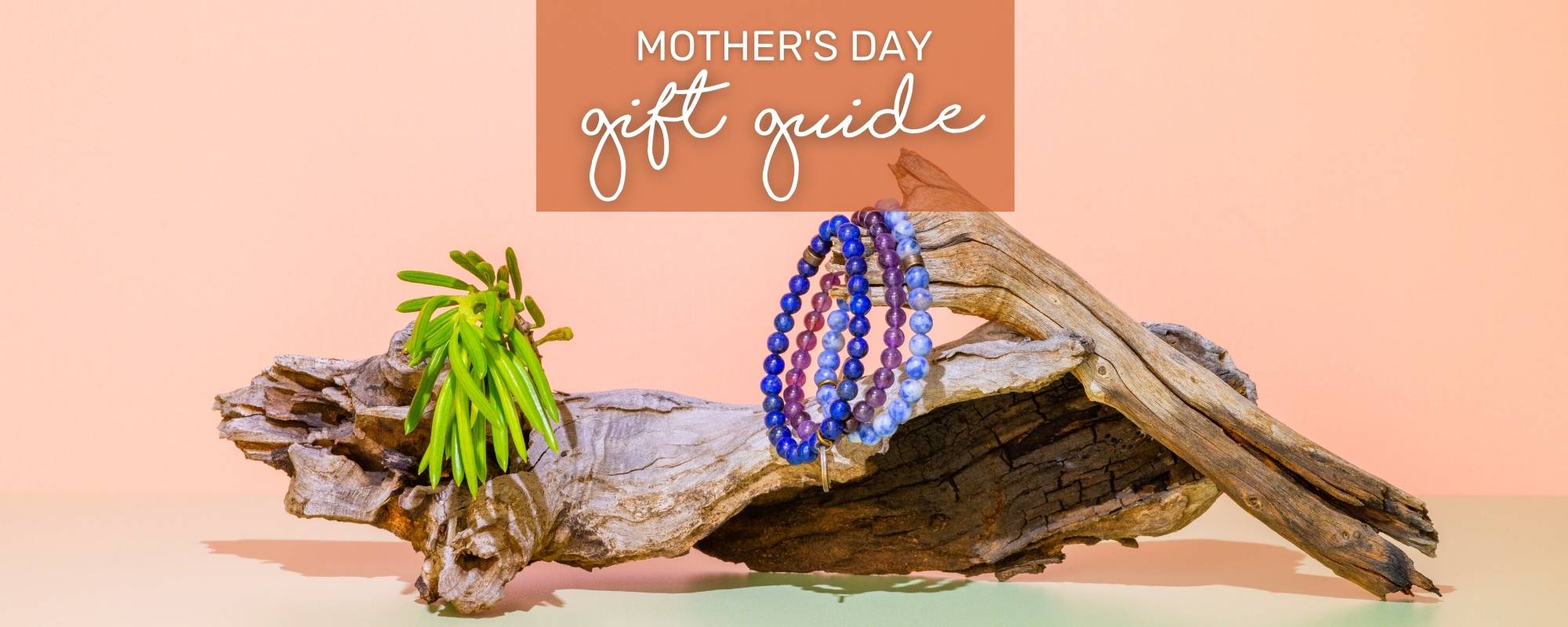 Posted on
---
The opportunity to spoil our Mums this Mother's Day can be about sharing something special and meaningful, or gifting something that has lasting impact. 
Pick up one of our charity bracelets for wildlife conservation for 15% off, or grab a gift card for the occasion and you'll be giving a gift that gives back!
When it comes to showing our Mums how special they are to us, choosing a gift with meaning deepens the gesture and creates a shared bond over something that matters to us both. Our Mothers are our teachers and our caretakers and they guide our conscience through childhood, so when a Mother's Day gift can represent an element of giving back to something you both care about, it packs a punch and really sends the message home. 
To help you choose something really special for your Mum, we're running a special offering 15% off our jewellery range, store-wide! We'll run this discount from 15 April to Mother's Day on 8 May (ending at midnight).
Just use the discount code MDUS22 when you check out and your 15% off will be applied. 
One of our favourite styles for Mother's Day is the Blue Bead Bracelet 3-Stack, which is a fresh curated stack of three blue beaded elastic bracelets that includes Lapis Lazuli, Blue Spotted Jasper and Amethyst. Its beautiful ocean colour palette is a favourite and these three stones together bring comfort, relaxation, peace, and patience. 
Perhaps your Mom is into the earthy ochre of Red Jasper, or the moody bronze swirl of South African Tiger's Eye? Maybe your Mom is a lover of horses, or an advocate for rhino conservation? Our black Obsidian Backwater Sanctuary charity bracelet or our Rhino Rescue Project string of mottled blue Variscite gems are iconic, and when you buy them, we donate half of the funds to their linked charity organisation. 
If you can't decide what it is your Mom would like best, why not purchase a gift card for Mother's Day and let her browse our store and choose for herself? If you buy a gift card between 15 April and midnight on 8 May, your 15% discount will apply. 
Happy shopping, and happy Mother's Day!
Written by Chloe Cooper
Don't miss out on future posts so be sure to sign up for our Wild Tribe (scroll below to sign up).
New products and discounts first!
RETAIL STUDIO
The Farm House, R527
Hoedspruit LP South Africa
. . . . . . . . .
HEAD OFFICE
65/2 Arbor Ave, Robina
QLD 4226 Australia
. . . . . . . . .
contact@wildinafrica.store