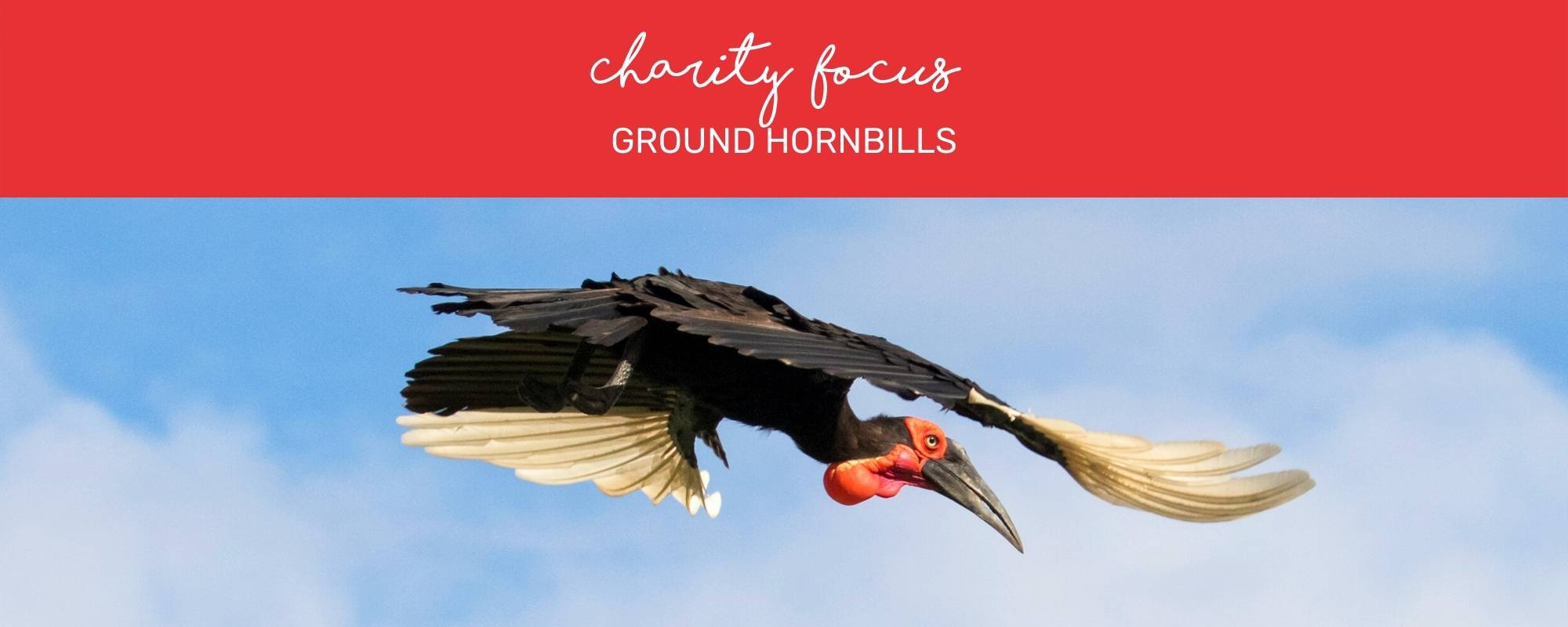 Posted on
---
JANUARY QUARTERLY REPORT 2022
Breeding Season 2021/22
The breeding season got off to a slow start this year with the first eggs of the season only being laid in early November. A cluster of groups laid during this period, and then a second cluster laid eggs in the beginning of December to make a total of 13 breeding groups for the season. 
Of these 13 breeding attempts, there are currently 8 remaining. The 5 failures occurred from predation, a broken leg and an unknown cause. These failures occurred shortly after the chicks hatched.
We are in the process of designing a study in which to investigate the effects of predation on the breeding success of the species. This study is not into full fruition, and we are open to suggestions on how we might be able to predator-proof some of the trees, specifically against genets and leopards.
Group movements
This year, there have seen several groups which have shifted territories and are now occupying different nesting sites. 
Almost all the movements which we have observed this year have been within the KPNR, although we suspect that this has occurred throughout the reserves. 
Regardless, this data shows that the ground-hornbill home-ranges are potentially not as defined as previously thought. Following the movements of these birds remains a difficult task and we are once again calling on everyone within the reserves to please send through their sightings and videos of the birds.
More inter-group conflict
We once again captured footage of other groups attacking a female sitting in a nest with a nestling. Surprisingly, the group which attacked this female within the nest was an unknown group. This unknown group had ringed individuals; however, they were unrecognisable, and we think they do not come from within the APNR. Luckily this time the female within the nest stood her ground, and the chick is still currently alive.
Harvest
This year, in line with the Mabula Ground-Hornbill Projects reintroduction programme, we harvested 3 redundant nestlings from the reserves. Ground-hornbills lay two eggs during most breeding attempts. These eggs hatch roughly 5 days apart from each other, resulting in the first hatchling being much larger than the second hatchling. These second hatched chicks are outcompeted by the larger one and will inevitably die. The purpose of a second egg is seen simply as an insurance measure if the first egg does not hatch. Taking these nestlings before they die allows us to double the breeding success of the species without influencing the wild population. 
3 of these nestlings are still alive and are currently in a specialised ground-hornbill rearing facility where they will be raised (with as little human contact as possible), placed into artificially formed groups, and then released back into their historic range within South Africa. The process is slow and takes several years to complete, but it undoubtedly contributes towards their conservation. 
For more information on the reintroduction project, visit Mabula Ground-Hornbill Project - Reintroductions. 
Research
Kyle is making steady progress with the completion of his PhD and has completed the analyses investigating the provisioning contributions at the nests. His results show, as predicted, the adult males are doing most of the work, followed by the sub-adults, and then the juveniles. It also shows that temperature is influencing the provisioning rate of the birds, with higher temperatures leading to lower provisioning rates at certain stages of breeding. Temperature also influenced the number of parcels, the prey type and the prey sizes which the birds brought to the nest. Parcels are often brought to the nest by the group members and usually consist of a small food item with a collection of leaves for nest lining. 
Carrie's research on the direct effects of temperature on nestling growth and physiology is also progressing well. She has started investigating whether high temperatures drive behavioural changes and microsite use, and whether the ground-hornbills are experiencing heat loads that require heat dissipation year-round. Preliminary data have shown that birds are exhibiting these behavioural changes even in the winter period. This may ultimately have a knock-on effect on breeding if birds are unable to maintain body condition through the dry winter period. This is, however, yet to be determined.
Citizen science
We are once again asking for people to send through their sightings and photographs of the birds to us. These sightings contribute significantly to our research and help us gather information on several different topics. These include group movements, survival rates, population and group numbers, temperature effects on behaviour etc. 
Please contact us if you are willing to contribute. This information makes a large difference to the research and conservation of the birds within the APNR to ensure their continued persistence and growth to help populate not only the surrounding areas, but also the rest of the country.
You can also get involved and show your support to Mabula Ground Hornbill by purchasing a Wild In Africa Ground Hornbill bracelet.
With each purchase of the Ground Hornbill bracelet, not only will you receive a beautiful piece of jewellery, but you will also play an important role in supporting conservation for this amazing endangered bird.
50% of the purchase price is donated directly to Mabula Ground Hornbill & the APNR Ground Hornbill Project!
Report by Kyle Middleton
Don't miss out on future posts so be sure to sign up for our Wild Tribe (scroll below to sign up).
New products and discounts first!
RETAIL STUDIO
The Farm House, R527
Hoedspruit LP South Africa
. . . . . . . . .
HEAD OFFICE
65/2 Arbor Ave, Robina
QLD 4226 Australia
. . . . . . . . .
contact@wildinafrica.store