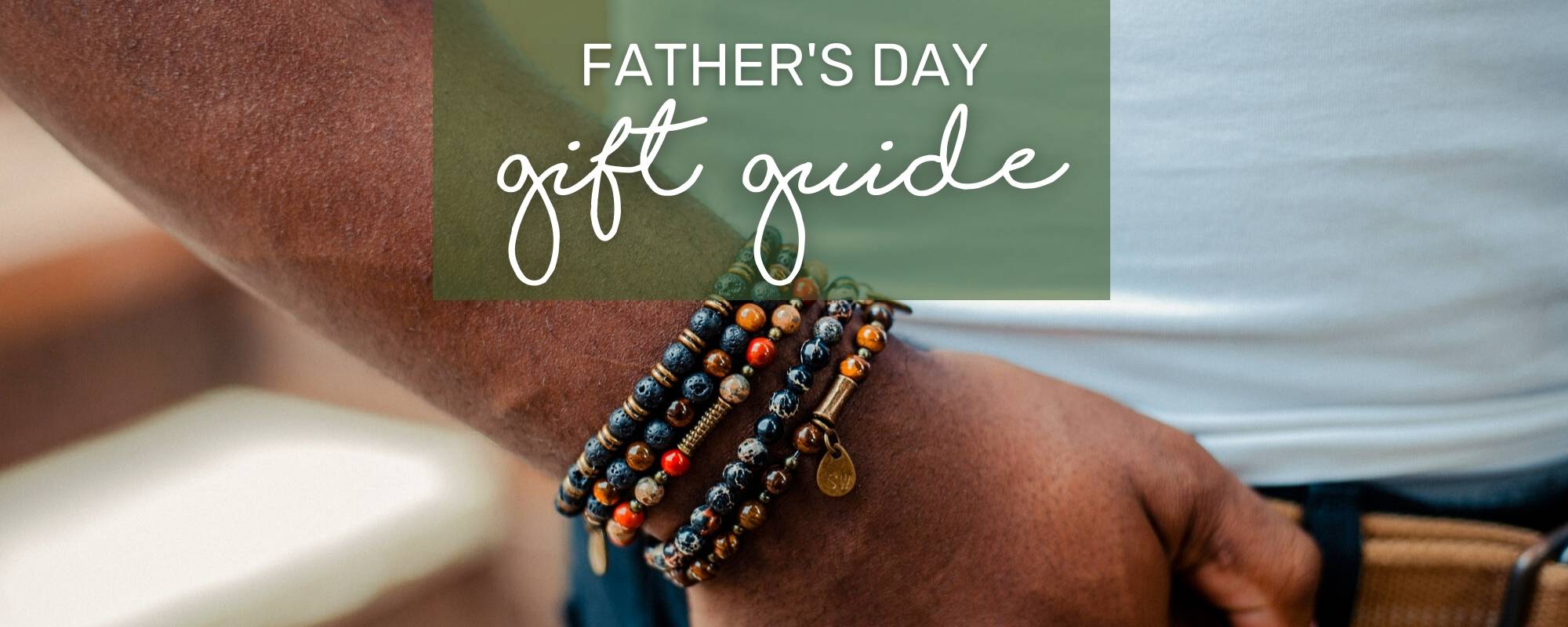 Posted on
---
US & UK Father's Day gift guide
It's Father's Day just around the corner, giving us every reason to celebrate Dads and reflect on the role they play in our lives.
And celebrate we shall, using this limited Father's Day discount offering 15% off our jewellery prices store-wide when you use the discount code FD22! (expired)
To give your Dad a thoughtful gift on Father's Day is to show a gesture of thanks for the years of support, sacrifice, and security. It is an opportunity to give a little bit back and offer a token of appreciation. And we've got just the thing to help you show your Dad a little bit of love on this special day! 
Our beaded charity bracelets come in different styles and sizes that fit and suit both men and women. Most Dads like our more masculine designs, which are centred around the chatoyant South African Tiger's Eye, the rugged Indonesian lava stone, Ethiopian brass, earthy Red Jasper, and the warm and joyous Yellow Jade. 
These are our top picks for Dad jewellery – all available in the larger sizes:
Top charity bracelets for your Dad – size-adjustable string bracelet styles all donating 50% of the purchase price to wildlife conservation charities: 
Dads and daughters to fathers and sons, this is a unique relationship that simultaneously evolves while remaining the same throughout life. We need our Dads for different reasons at different stages, always relying on finding a source of strength and wisdom that will guide and advise us throughout our journey. 
Here's to Dads we love in the US and the UK this Father's Day!
Written by Chloe Cooper
Don't miss out on future posts so be sure to sign up for our Wild Tribe (scroll below to sign up).
New products and discounts first!
RETAIL STUDIO
The Farm House, R527
Hoedspruit LP South Africa
. . . . . . . . .
HEAD OFFICE
65/2 Arbor Ave, Robina
QLD 4226 Australia
. . . . . . . . .
contact@wildinafrica.store