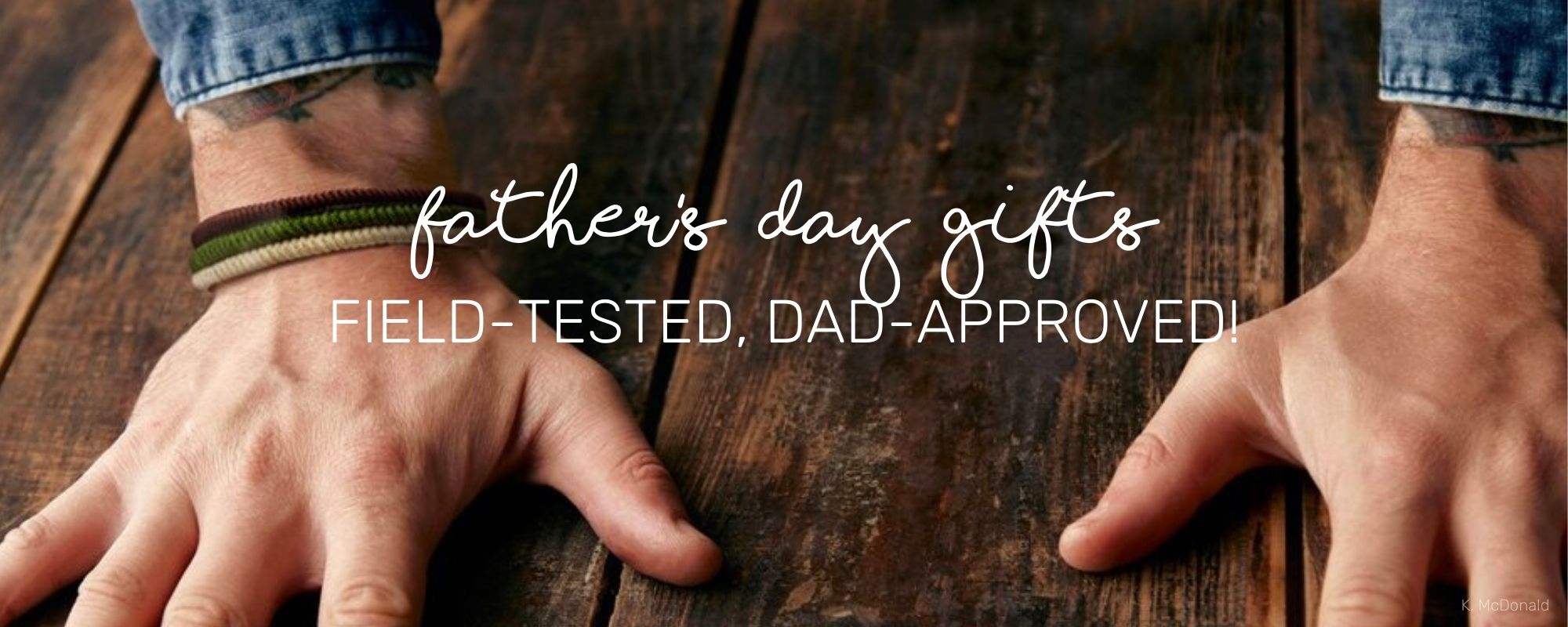 Posted on
---
FATHER'S DAY IS CLOSER THAN YOU THINK!
We've got the perfect suggestions to help guide your Father's Day gift giving this year – and we promise they aren't related to socks or cologne! Our Dad's Day gift guide is inspired by nature, the great African outdoors, and the protection of wildlife, and we think you'll find the perfect present to symbolise the admiration you have for the father figure in your life.
Honouring Fathers
Father's Day is an opportunity to honour the men that have been in our corners since day one. The first ones to pick us up when we fall down, and the first to tell the world about our triumphs and achievements. Father's Day is for the guys who have got our backs and have shown us right from wrong. The ones who teach us how to hammer a nail and kick a ball, and the ones who are there to give us away on a special day. 
Unisex Bracelets Ideal for Dads
Father's Day gives us the chance to show our Dad appreciation. Our unisex bracelets made from natural, sustainably sourced materials, are designed to appeal to both men and women, and they support causes that are specially selected because of their integrity and compassion in the work they do conserving wildlife. 
By choosing a piece of handmade jewellery from our store – particularly the ones we are suggesting for Father's Day this year – you are supporting rhino conservation and the fight against poaching. 
USE CODE
DADDAY20
FOR 20% OFF
Apply at checkout. Offer ends Friday 24th May 2019 so hurry!
Written by Chloe Cooper
Don't miss out on future posts so be sure to sign up for our Wild Tribe (scroll below to sign up).
New products and discounts first!
RETAIL STUDIO
The Farm House, R527
Hoedspruit LP South Africa
. . . . . . . . .
HEAD OFFICE
65/2 Arbor Ave, Robina
QLD 4226 Australia
. . . . . . . . .
contact@wildinafrica.store