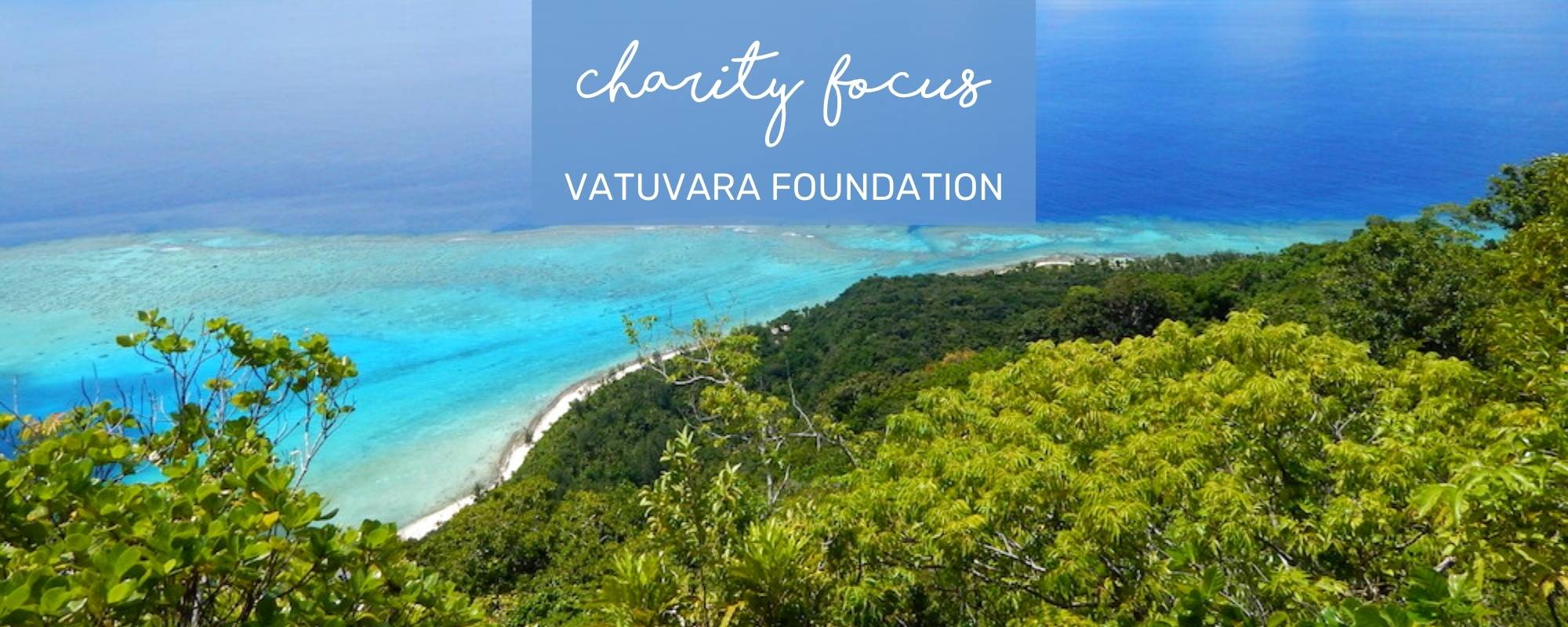 Posted on
---
Caring for Key Crustacean Creatures
Our team is extremely grateful to be able to highlight our partner charity, the Vatuvara Foundation, an organization that works to protect and preserve the amazing biological aquatic diversity of the northern Fiji Islands.
According to Katy Miller, "Vatuvara Foundation was created out of the urgent need to protect the remote islands and surrounding diverse marine environment of the northern Lau Group. Our goal is to establish sustainable approaches to marine resource management that supports biodiversity conservation, building community resilience and sustainable community livelihoods."
Our PR Consultant, Taylor, had the chance to talk to Katy about the Vatuvara Foundation, to learn more about the intricacies of the organization.
"Continue on to learn about the crabs protected by the Vatuvara Foundation, an often unrecognized, but extremely important group!
Katy, who is directly and intensively involved in the protection, feels that the Fiji area holds its importance in part because of the huge amount of diversity that can be found within the islands. Additionally, there is an amazing opportunity to create public concern, due to the amount of tourism these areas experience.
With natural beauty, a wealth of flora and fauna and a tropical location that rivals anywhere in the world, it's no wonder that the Vatuvara Foundation is apt to protect this lush area.
"Fiji is a nation of color, culture and remarkable biodiversity and the Fijian Archipelago encompasses one of the most extensive coral reef systems in the world. The Lau Group, made up of unspoiled islands in Fiji's far east, is filled with a diversity of wildlife, including the threatened and vulnerable Coconut Crab, endangered Humphead Wrasse, Giant Grouper and Bumphead Parrotfish, along with Giant Clams." - Katy 
With animals more exotic and outlandish than most people have ever seen, it seems somewhat silly to focus on crabs - they are interesting to look at, but it doesn't seem that anyone would want to go up in arms to save them.
Even though crabs may not be most people's favorite animal, they are an extremely important part of the ecosystem - and they have been for extensive lengths of time.
Read on to find out why crabs are important, as well as what the Vatuvara Foundation is doing to save them.
Why……. Coconut Crabs?
Specifically, the main species of crab that inhabits the Lau Island Group is the Coconut Crab, which is indigenous to that area. As the largest crab species in the world, they present an intimidating appearance, with a thick shell and a body that measures 40 inches in length. Additionally, they are able to create a pinching force of 1,500 Newtons, which is why they able to open and eat from their namesake and favorite food: coconuts.
Although they may not look appetizing, Katy shared that Coconut Crabs are a favorite food for local residents. This use of crabs for food has progressed to the point that populations are mainly limited to protected areas, as well as isolated islands where they are unlikely to be hunted.
"The Coconut Crab has been identified by the CITES (Convention on International Trade in Endangered Species of Wild Fauna and Flora), as an endangered species, and is listed under Fiji's Endangered and Protected Species Act (Amendment) Act 2017.

By improving local knowledge about the endangered species, including its contribution to biodiversity and the importance of protecting their habitat will ensure that the public is more aware of their own responsibilities for better managing their natural resources." - Katy
Although Coconut Crabs are at-risk, Katy believes that there is an opportunity to work together to save these amazing creatures.
As previously stated, populations of Coconut Crabs thrive when they are able to live and reproduce within specific, protected areas.
Vatuvara Island, a 1200-acre private conservation reserve, is one of the organization's largest success stories, as it boasts greenspace uninhabited and untouched by human intervention. When Coconut Crabs are not hunted by humans as a food source, they have the ability to live between 40-60 years.
In addition to continuing to seek out areas to convert into protected spaces, the organization also focuses on educating local youths. This outreach effort, which is one of the staples of the Vatuvara Foundation, seeks to create a better future by teaching children the importance of conservation.
"We are also empowering youths to make positive change through educational and marine awareness activities. Our youth experience the devastating changes occurring in the ocean firsthand and play an active role in caring for their environment." - Katy
Although there are many factors that work against them, the Vatuvara Foundation represents the impact a devoted group of people can have when they work together.
With an increasing amount of support and a spirit of perseverance, this organization is sure to be one that plays a huge role in the preservation and protection of the Earth as we move forward.
If you're interested in hearing more about the awesome things the Vatuvara Foundation is doing, stay tuned for our next update!
You can also get involved and show your support to the Vatuvara Foundation by purchasing a Wild In Africa Vatuvara Foundation bracelet.
With each purchase of the Vatuvara Foundation bracelets, not only will you receive two beautiful pieces of jewelry, but you will also play an important role in supporting conservation projects in Fiji.
Made from Aquamarine stones, which are named for the color of seawater, these stones are known to promote soothing, cleansing and relaxation.  
50% of the purchase price is donated directly to the Vatuvara Foundation!
Written by Taylor Plate
Don't miss out on future posts so be sure to sign up for our Wild Tribe (scroll below to sign up).
New products and discounts first!
RETAIL STUDIO
The Farm House, R527
Hoedspruit LP South Africa
. . . . . . . . .
HEAD OFFICE
65/2 Arbor Ave, Robina
QLD 4226 Australia
. . . . . . . . .
contact@wildinafrica.store