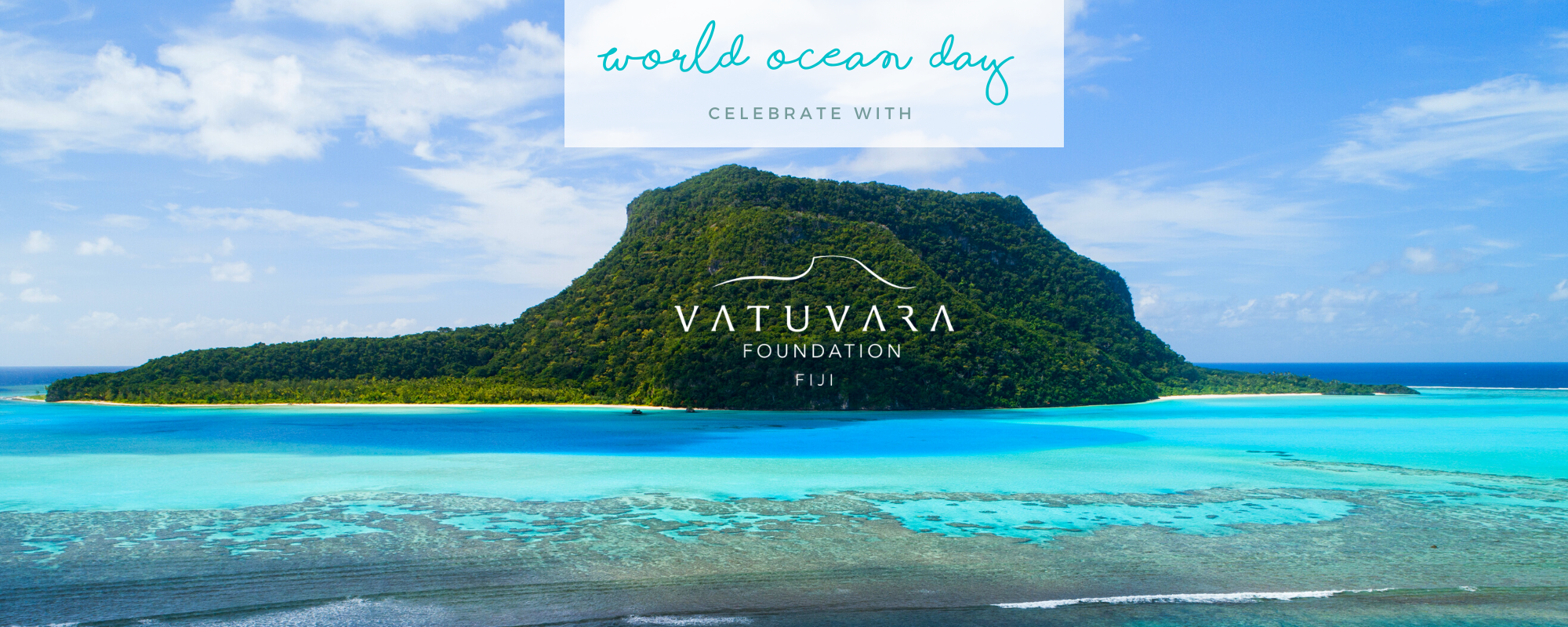 Posted on
---
This week, we're diving deep and turning a focus to the crucial conservation of marine life in celebration of World Oceans Day on the 8th of June. 
For many, especially those who live in-land, it's easy to forget that the ocean makes up 70% of the Earth's surface, yet less than 4% of it is officially protected.
This is a statistic that needs to change! 
That is why we are proudly partnered with the incredible Vatuvara Foundation, based in the remote Northern Lau islands of Fiji – a place close to our hearts.
Our jewellery for a cause is designed to give people a way to environmental charities just by purchasing beautiful beaded bracelets – and in this case, it's our 'save the turtles bracelet' made using aquamarine stones and featuring a silver turtle pendant. 
In celebration of World Oceans Day, Vatuvara Foundation highlighted their Coral Restoration Project, which focuses on re-growing and replanting a diversity of corals, which are seriously threatened by climate change, unsustainable fishing, and pollution. 
These human issues are having catastrophic effects on coral reefs, which are in fact the most biodiverse ecosystems in the world!
Within the last 10 years, 75% of the world's corals were bleached in the third – and most destructive – global bleaching event. 
If coral reefs continue to die, we risk losing marine life to the enormous detriment of the planet. Human lives are at increased risk from disasters like tsunamis and cyclones, and the food source for entire islands is being wiped out.
The Vatuvara Foundation combines science with the input of the local community in order to conserve the island's reefs in a sustainable way. 
"Youths can share this knowledge to the rest of their community. Enriching and empowering those around, becoming knowledgeable on the importance of coral restoration and reviving damaged reefs. Weaving together scientific methods, traditional knowledge, and tourism conservation." - Tyler Rae Chung, Vatuvara Foundation's Marine Scientist
Our aquamarine charity bracelet carries properties that are soothing, calming, and cleansing, just like the ocean they are named after. This is jewellery with a purpose.
For every turtle charity bracelet sold, 50% of the purchase price goes to the important and incredible work being done by the Vatuvara Foundation.
In the spirit of World Oceans Day, together we can!
Written by Chloe Cooper 
Don't miss out on future posts so be sure to sign up for our Wild Tribe (scroll below to sign up).
New products and discounts first!
RETAIL STUDIO
The Farm House, R527
Hoedspruit LP South Africa
. . . . . . . . .
HEAD OFFICE
65/2 Arbor Ave, Robina
QLD 4226 Australia
. . . . . . . . .
contact@wildinafrica.store