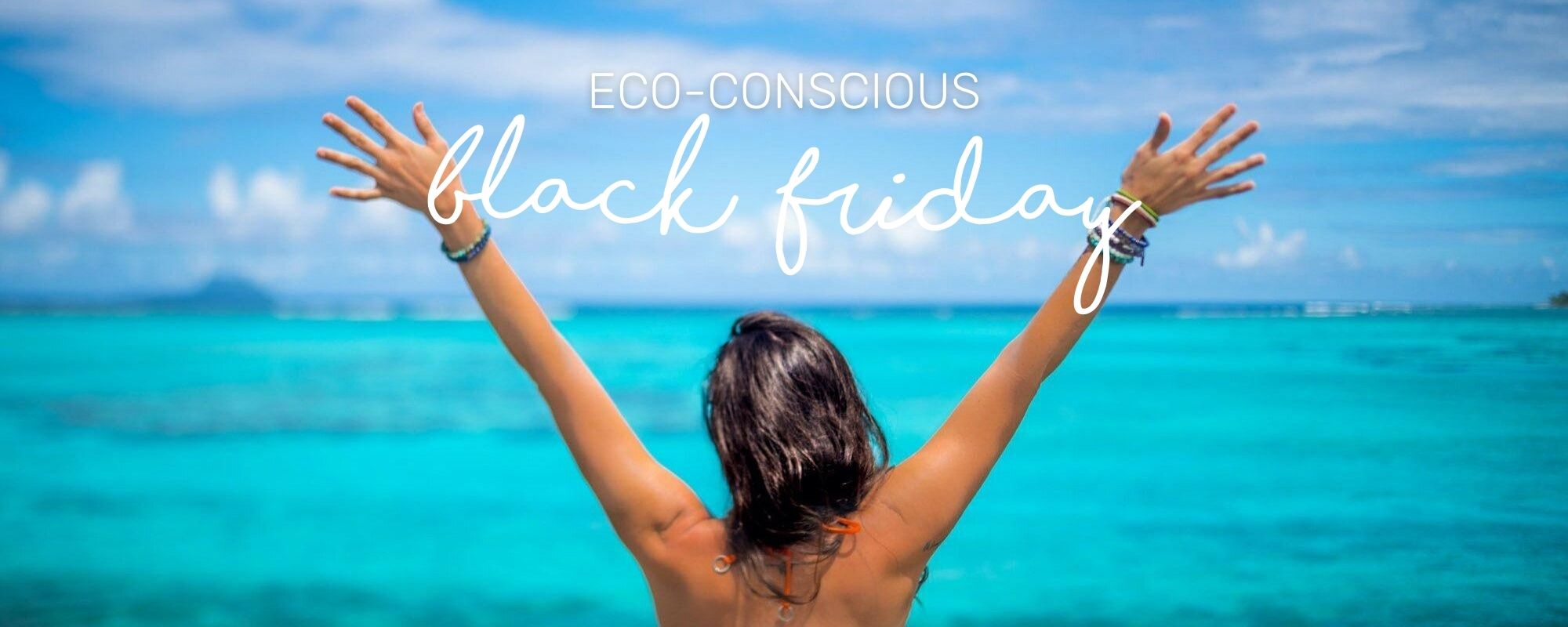 Posted on
---
With Black Friday only days away, the world seems to plunge headfirst into the insanity of mass consumerism, but don't let it stop you from being your usual eco-friendly self. 
Black Friday signals the 'official' start of the holiday shopping season.
1. CHOOSE SUSTAINABLE BRANDS
We're proud to create beautiful keepsake bracelets made from natural materials wrapped in reusable and recyclable packaging all while supporting wildlife and environmental conservation. So, we're offering 25% off this Black Friday weekend to help you make a sustainable choice, simply use discount code BF25, valid until midnight Monday 2 December, 2019.
2. MAKE CONSCIOUS CHOICES
There are so many eco-friendly options these days, both online and in-store, so do some research to find out where the item made? How long will it last? What kind of material is it made with? If you can't answer these questions favorably, you should think twice about taking it off the shelves. While one purchase may seem insignificant, every little bit helps, especially when millions of people are doing it.
3. WRAP YOUR GIFTS IN REUSABLE AND RECYCLABLE PRODUCTS
Making small changes to how you wrap your gifts can make a huge difference to the environment. Use reusable and recyclable gift paper, gift bag or even try DIY gift wrappers which also add a personal touch to your gifts. Every Wild In Africa order comes in a reusable jute jewellery bag, perfectly ready for gift giving or to keep your bracelets in when not being worn.
Use discount code BF25 at checkout.
Valid until midnight Monday 2 December, 2019
Written by Chloe Cooper
Don't miss out on future posts so be sure to sign up for our Wild Tribe (scroll below to sign up).
New products and discounts first!
RETAIL STUDIO
The Farm House, R527
Hoedspruit LP South Africa
. . . . . . . . .
HEAD OFFICE
65/2 Arbor Ave, Robina
QLD 4226 Australia
. . . . . . . . .
contact@wildinafrica.store