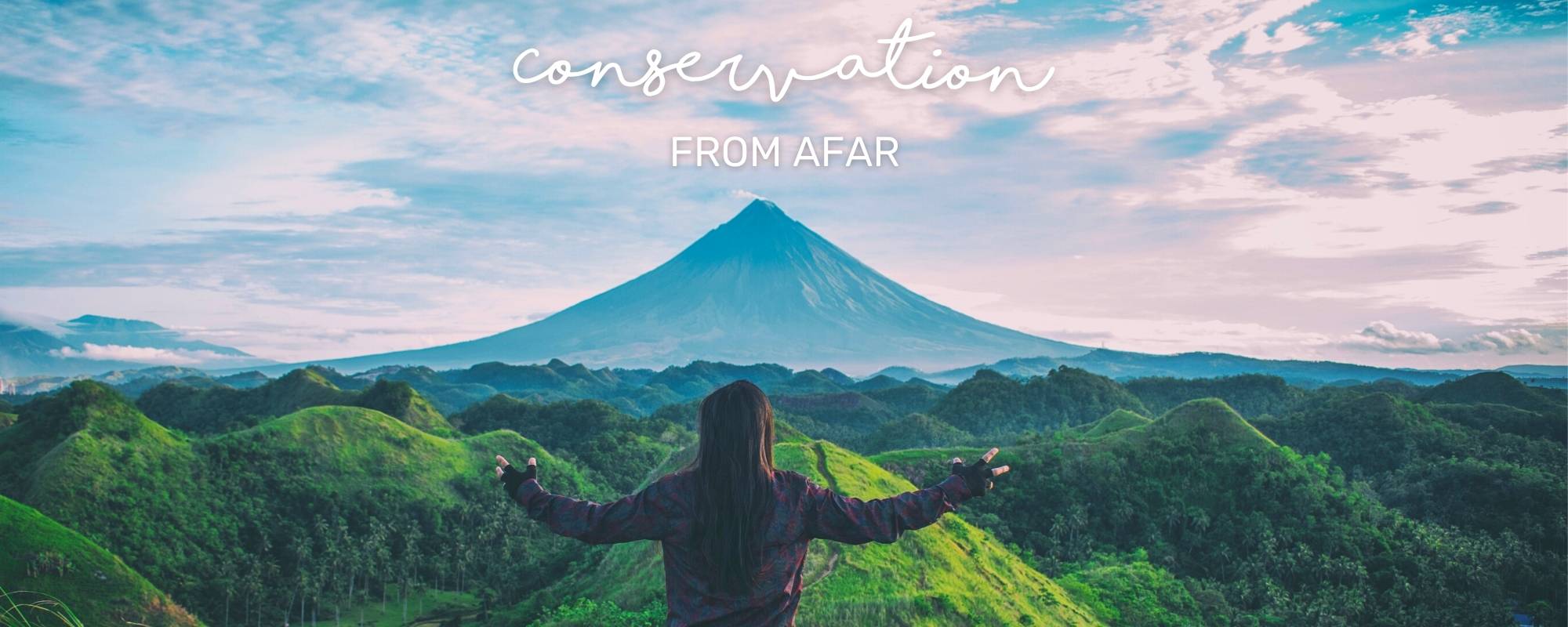 Posted on
---
We've learned how to do a lot from afar this year, from meetings to birthdays to shopping to concerts, and so it's not surprising that there are ways you can keep supporting your favourite wildlife charities without being there physically to volunteer!
It's been a tough time for non-profit organisations and charities and any way we can keep supporting and funding their important work is a way to help.
Here are five things you can do for wildlife conservation from afar…
1. Donate if you can – a little goes a long way
At the end of the day, every field ranger trained, every rhino dehorned, every snare removed, every animal relocation or rescue requires financial support. A vehicle cannot move without fuel and veterinary medication comes at a price, and so organisations doing the important work on the ground rely on the generosity of the public. Those of us who are passionate about helping out can do the world of good by donating an amount to fund these operations. While we cannot travel, volunteer, or attend events in person, we can spend a bit of money to buy medical supplies, food, clothing, and other materials needed to power the work on the ground. 
Click to donate directly to one of the charities we support: Nkombe Rhino, Wild Tomorrow Fund, Zambian Carnivore Project, Saving the Survivors, Invictus K9, Backwater Sanctuary, Vatuvara Foundation, APNR Ground-Hornbill Project / Mabula Ground-Hornbill, Rhino Revolution, Rhino Rescue Project, The Adventures of Pili.
2. Learn by following organisations on social media and share to spread awareness.
Social media gives us the means to learn and to educate ourselves and others. We get to choose what our newsfeed looks like by following accounts we like and engaging in what interests us, and we have the potential to share this knowledge and awareness with our friends and loved ones.
Love it or hate it, social media is powerful and when you use it to connect like-minded people, the reach can be endless!
There is such valuable information being shared about environmental issues and conservation, and sometimes one story can impact millions of people. Using your platform to spread awareness is helping to change the conversation and grow the conservation community across the world. 
3. Support organisations by purchasing their merchandise or products – your money goes towards funding conservation efforts.
Wearing or displaying a branded item is a conversation starter and it acts as an outward expression of what you as an individual like and support, so why not make that count for conservation?
When it comes to branded merchandise, there's huge power in the people. Our journey with Wild in Africa® is a testament to our tagline #WearYourKarma and the feedback we receive from customers is that they get comments and questions about their jewellery.
We love knowing that the charities we support through our jewellery benefits from the choices our buyers make. Buy a cap, a t-shirt, or even a face mask from your favourite charity and know that your money is contributing towards the cause. 
4. Join virtual conservation experiences and live events.
Zoom, YouTube Live, Instagram Live, Skype, FaceTime, and so many other portals have adapted to prioritise virtual life experiences, and the conservation sector has jumped on board with this to offer their supporters access to the wild without them actually being there.
Elephants Alive – an organisation in the Greater Kruger in South Africa – put out an offer for a virtual elephant collaring experience, which members of the public could purchase tickets for. The income generated from the ticket sales supported the critical work Elephants Alive does to monitor and protect endangered elephants roaming across this part of southern Africa.
It was a fantastic example of giving people from around the world front row seats to an incredible live broadcast during a time when they couldn't be there in person. 
5. When you travel, do so with tourism operators that give back and support local communities.
As travel bans lift and we start to venture out into the world again, we encourage you to make conscious decisions about the way you travel, who you travel with, what their conservation ethics are, and where their integrity lies.
There are certainly travel operators that have put the environment at the front of their decision making and it pays to support them.
Solar powered showers, a no-plastic policy, eco-friendly water systems, home-grown produce, or locally sourced materials; these are all ways in which lodges and hotels have jumped on board with conservation and by spending your money with them, you are helping them maintain environmentally friendly practices.
Conservation wins!
Written by Chloe Cooper
Don't miss out on future posts so be sure to sign up for our Wild Tribe (scroll below to sign up).
New products and discounts first!
RETAIL STUDIO
The Farm House, R527
Hoedspruit LP South Africa
. . . . . . . . .
HEAD OFFICE
65/2 Arbor Ave, Robina
QLD 4226 Australia
. . . . . . . . .
contact@wildinafrica.store