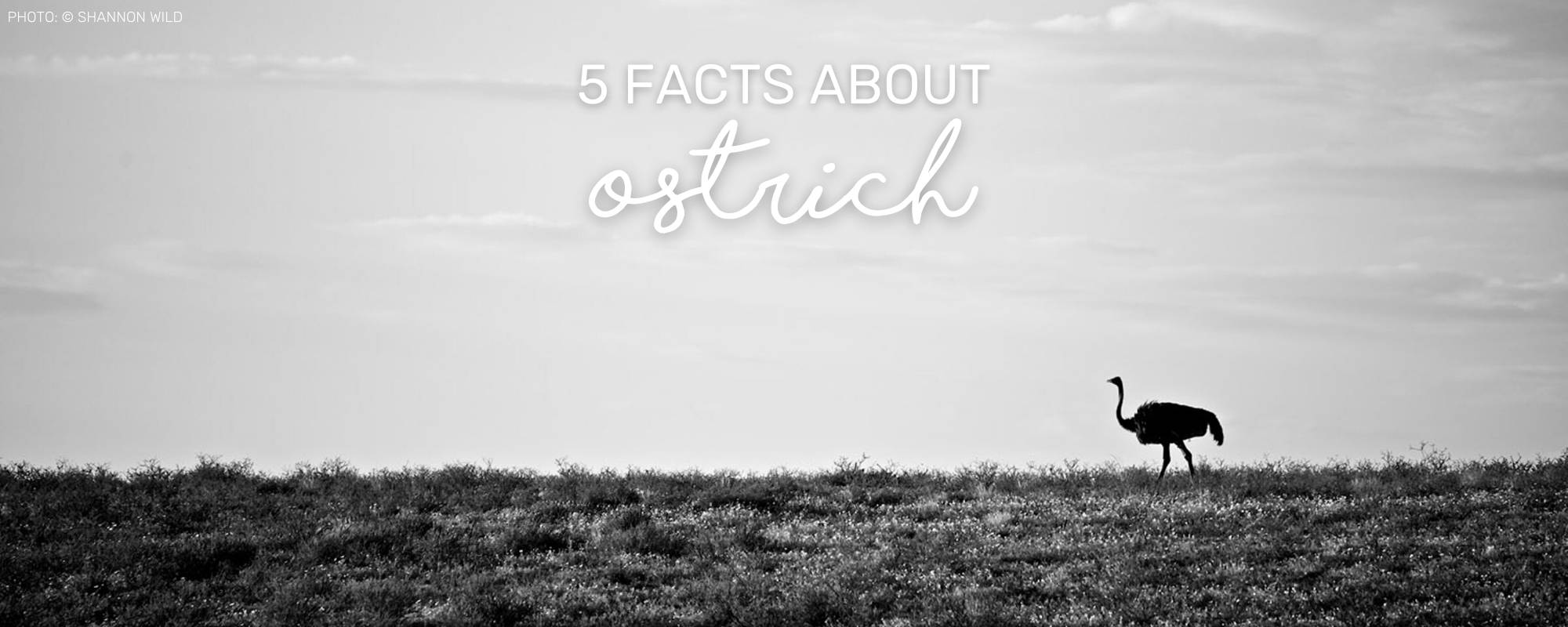 Posted on
---
Did you know that ostriches are capable of killing a human or a potential predator like a lion with a forward kick?
Here we compiled 5 facts you might not know about this fascinating giant bird.
1. OSTRICH IS THE WORLD'S LARGEST BIRD
Its stands up to a giant 2.7m tall and can weigh as much as 159kg.
2. OSTRICH CAN'T FLY
Unlike most birds, Ostrich Emus, Cassowaries and Kiwis are flightless birds.
Their flat breast bones lack the keel that anchors the strong pectoral muscles required for flight. Their puny wings can't possibly lift their heavy bodies off the ground - ("Big Bird" in National Geographic Magazine).
3. OSTRICH IS THE FASTEST RUNNER OF ANY BIRDS
Thanks to their long, muscular legs and only two toes, they are built for running. They can sprint at over 70 km/hr, covering up to 5m in a single stride.
Very useful to outrun any animals posing a threat.
4. OSTRICH HAS GIANT EGGS
They have the largest eggs in the world, averaging around 15cm long and weighing up to 1.5kg! Though they are actually the smallest eggs relative to the size of the adult bird.
Both the male and female ostriches take turns incubating the eggs.
5. OSTRICHES DO NOT BURY THEIR HEAD IN THE SAND
The myth probably originates from the bird's defensive behaviour of lying low at the approach of trouble and pressing their long necks to the ground in an attempt to become less visible. 
Their plumage blends well with sandy soil and, from a distance, gives the appearance that they have buried their heads in the sand.
 Don't miss out on future posts so be sure to sign up for our Wild Tribe (scroll below to sign up).
New products and discounts first!
RETAIL STUDIO
The Farm House, R527
Hoedspruit LP South Africa
. . . . . . . . .
HEAD OFFICE
65/2 Arbor Ave, Robina
QLD 4226 Australia
. . . . . . . . .
contact@wildinafrica.store