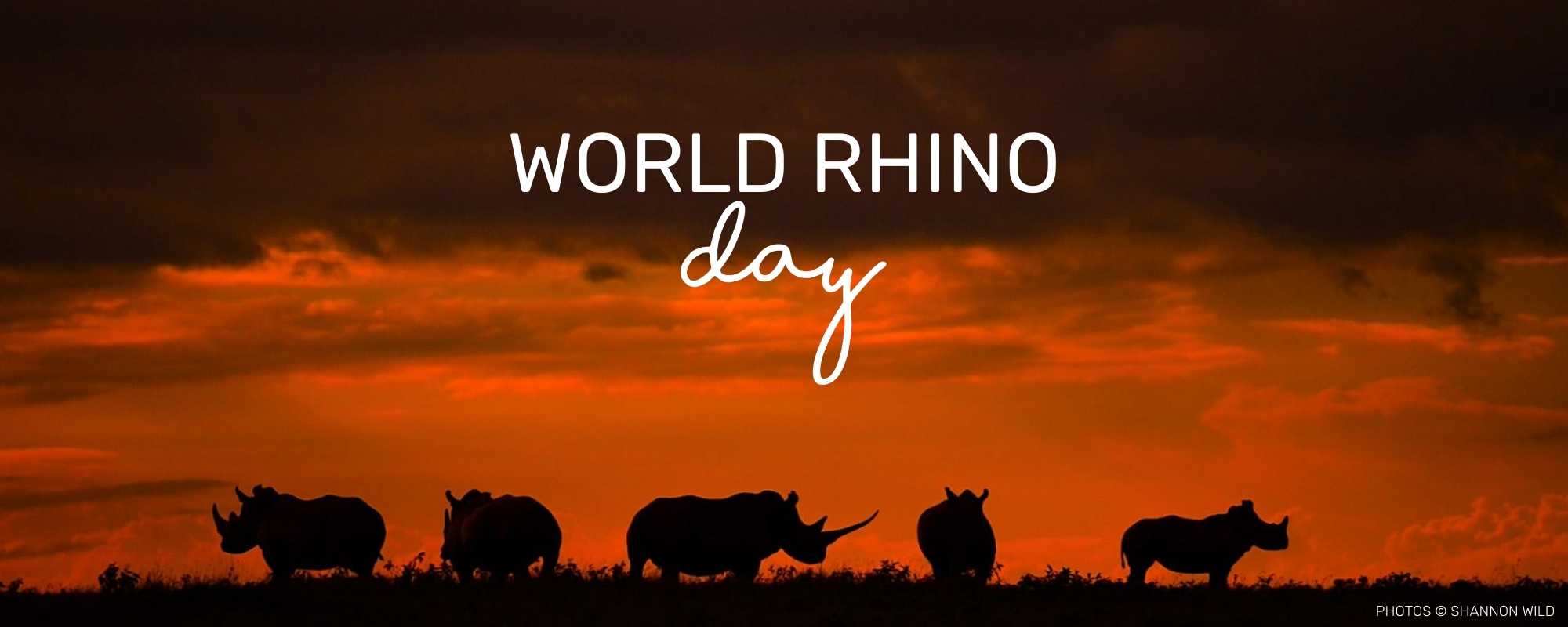 Posted on
---
Support our two rhino charities this World Rhino Day
The Kruger National Park – the heart of the world's rhino population – is where millions of tourists arrive each year (bar 2020) and many have been lucky enough to see a rhino in the wild. While most people around the world might never have laid eyes on a rhino, they are likely to know about the pandemic that has been around far longer than Covid-19; the rhino poaching pandemic. 
2019 Was the fifth year in a row that South Africa saw a decline in rhino poaching. This is certainly good news; however, the population of rhinos has also more than halved in a six-year period! 
Devastatingly, from 2011 to 2017, the number of rhinos in South Africa went from 10 621 to just 5 142. While the official population counts for 2018 and 2019 have never been released, we know that at least 1390 rhinos were poached in those two years, and that the death rate exceeds the birth rate for these persecuted animals. So, how many rhinos does South Africa truly have left? We can only speculate, and it isn't reassuring. (Read more about these statistics here)

How can we continue to support the safety and security of rhinos this World Rhino Day? 
The most effective form of protection for rhinos is the presence of highly skilled anti-poaching teams. These teams have proven most effective in the Greater Kruger Park where Field Rangers are trained in law enforcement and work with specialised K9 units and aerial support teams to stop poachers in their tracks. (Read National Geographic's article on the Texan hounds tracking poachers in South Africa.)
Most of these operatives are not funded by government and rely on donors for support. Support to feed their dogs, to kit out their rangers and give them the best training possible, and to keep fuel in their aerial assets. This hard work has proven to deter poachers in the areas where a properly equipped anti-poaching team works, fewer rhinos have been lost. 
Our Wild in Africa rhino charity bracelets
We've partnered up with two organisations that work to save rhino populations in different ways. When you buy one of these unique beaded bracelets, 50% of the purchase price goes to the organisation is was designed for. 
Nkombe Rhino provides training and equipment for anti-poaching units in South Africa, ensuring that Field Rangers have the gear they need to be fully operational and effective, and that vets and helicopters are funded to operate. 
Rhino Rescue Project works to devalue the rhino horn to make it undesirable to the global consumers, and ultimately, discourage poaching. Their approach includes infusing the horns with an animal-friendly toxin and indelible dye, and adding security measures to rhinos, like microchips, tracking technology and DNA sampling and storage.
Whether you purchase a gorgeous, monochromatic howlite and lava stone bracelet for Nkombe Rhino, or a beautiful, blue variscite bracelet for Rhino Rescue Project, you can be assured that your jewellery is supporting a good cause. 
Remember these great, grey, gentle creatures amid the craziness of 2020 as we approach World Rhino Day on 22 September. They need our help. 
 Written by Chloe Cooper
Don't miss out on future posts so be sure to sign up for our Wild Tribe (scroll below to sign up).
New products and discounts first!
RETAIL STUDIO
The Farm House, R527
Hoedspruit LP South Africa
. . . . . . . . .
HEAD OFFICE
65/2 Arbor Ave, Robina
QLD 4226 Australia
. . . . . . . . .
contact@wildinafrica.store