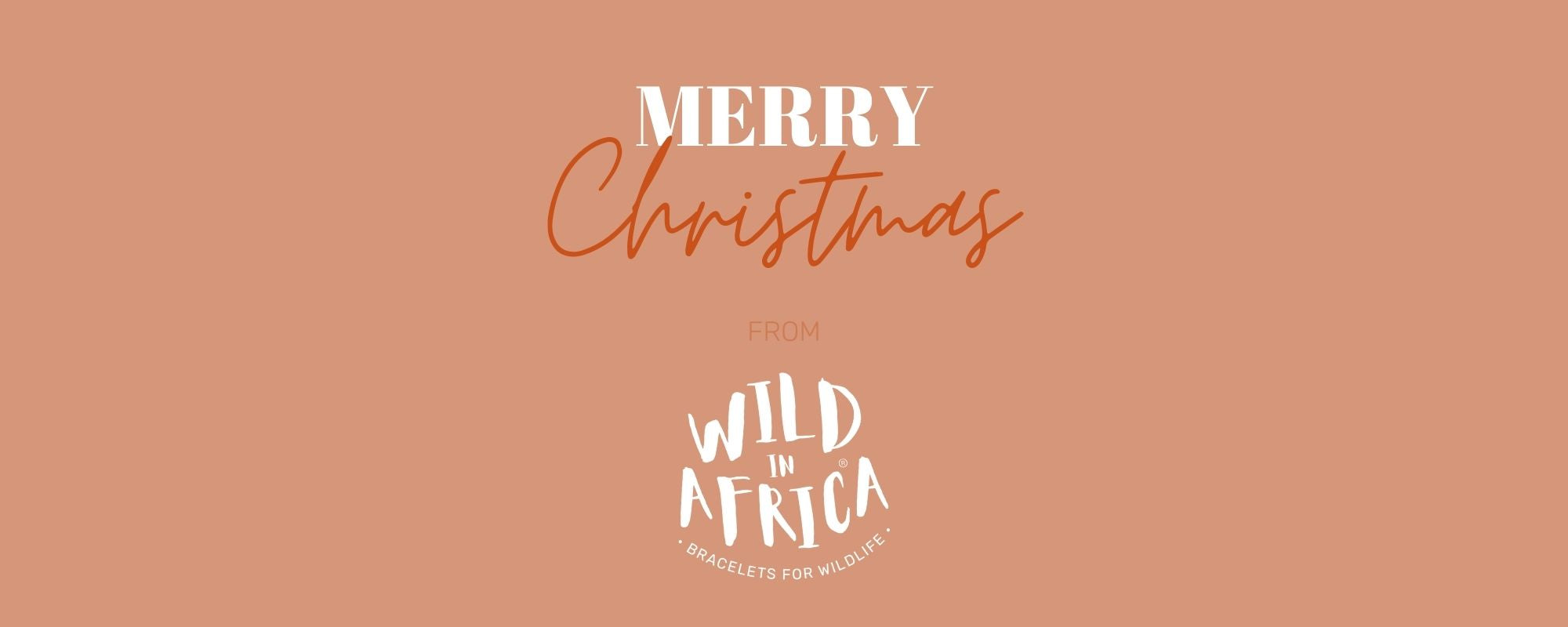 Posted on
---
Season's Greetings to our Wild Tribe!
To those of you celebrating Christmas, we hope today is a merry and magical occasion. While we in South Africa have less of the twinkling lights and absolutely none of the snowfall associated with this day in the northern hemisphere, we're humming along to Christmas tunes and baking mince pies none the less! 
The smell of sunscreen, chlorine, and barbecue fills the air, and we'll make sure we get a good amount of time beside the pool over the next couple of days! This is an African Christmas and we kind of like it, but the idea of snow-capped windowsills and cosy knitted sweaters is contagious, so we are enjoying living vicariously through you too… 
May your traditions be fulfilling and rewarding this year, and if you've had to adapt to make room for the changes that 2020 and Covid-19 have brought, we hope you find joy in the shared moments. Many families are spread out across the globe, but thanks to video calls we get to join one another virtually. 
May the children entertain themselves and the adults behave themselves and may we all move gracefully and graciously into the new year! If anything, this year has taught us to be thankful for the time we have together. 
We would like to say a special word of thanks to those who continue to work throughout the festive season. Those who are working to save wildlife, to protect our natural resources, and to defend our endangered species.
To our incredible charity organisations, thank you for inspiring us and motivating us to live consciously and act selflessly. We're proud to be associated with you all and we look forward to supporting your efforts into 2021 and beyond. 
Merry Christmas to one and all! 
Written by Chloe Cooper
Don't miss out on future posts so be sure to sign up for our Wild Tribe (scroll below to sign up).
New products and discounts first!
RETAIL STUDIO
The Farm House, R527
Hoedspruit LP South Africa
. . . . . . . . .
HEAD OFFICE
65/2 Arbor Ave, Robina
QLD 4226 Australia
. . . . . . . . .
contact@wildinafrica.store