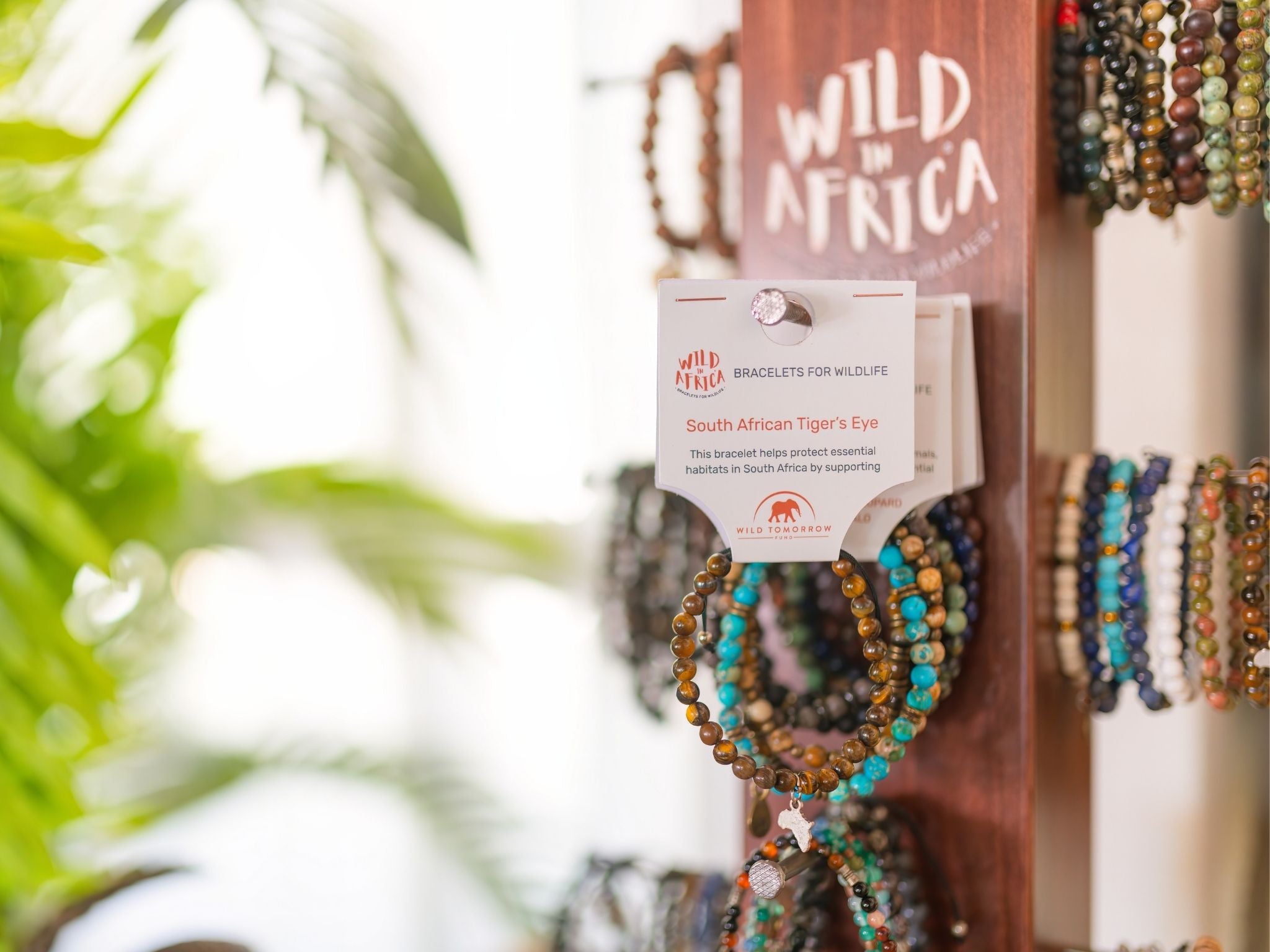 Posted on
---
We're thrilled to share the exciting success of our recent launch party, marking the grand opening of our flagship retail space in the picturesque town of Hoedspruit, South Africa. The event was an exceptional evening of joy, camaraderie, and celebration, where our shared passion for wildlife conservation and exquisite jewellery found its perfect union.
An Evening of Elegance and Unity
Picture this: a beautiful South African sunset, a crowd of awesome people, and of course, some stunning jewellery. Amidst the enchanting backdrop of the South African bush, the event unfolded with friends, family, dedicated supporters, esteemed charity partners, and new clients as we all gathered under the vibrant African sky to revel in this special occasion.
Delectable Delights and Toasts of Triumph
Guests were treated to an array of mouthwatering vegetarian canapés that delighted their taste buds. The glasses clinked as we raised champagne to commemorate this significant achievement. The air was filled with laughter, discussions on our shared mission of wildlife conservation, and the heartwarming stories that connect us all.
A Moment of Gratitude
The success of this event was further enhanced by the invaluable support and collaboration of our partners. We extend our heartfelt thanks to Globital for their unwavering support in making this launch a reality. Our special appreciation goes to Damian Papworth for his remarkable contribution, dedication, and hard work that played an instrumental role in bringing our flagship retail space to life.
An Afternoon of Beauty
As the sun began its descent, casting its golden glow over the stunning landscape, our hearts swelled with gratitude. The event took place at The Farm House, nestled amidst the breathtaking South African bush scenery. The serenity and beauty of the surroundings perfectly mirrored our commitment to preserving the natural world and its wonders.
An Ongoing Journey
The launch party not only marked the opening of our first retail space but also symbolised the continuation of our journey to make a meaningful impact. We're immensely grateful to everyone who joined us in celebrating this momentous milestone. As we move forward, our retail space will serve as more than just a store; it's a space where we connect, share, and inspire change.
Thank you to each and every one of you who made this day unforgettable.
Together, we're shaping a brighter future for wildlife conservation, one exquisite piece of jewellery at a time.
Here's to many more exciting adventures ahead. Cheers to you all! 🥂🎉
New products and discounts first!
RETAIL STUDIO
The Farm House, R527
Hoedspruit LP South Africa
. . . . . . . . .
HEAD OFFICE
65/2 Arbor Ave, Robina
QLD 4226 Australia
. . . . . . . . .
contact@wildinafrica.store