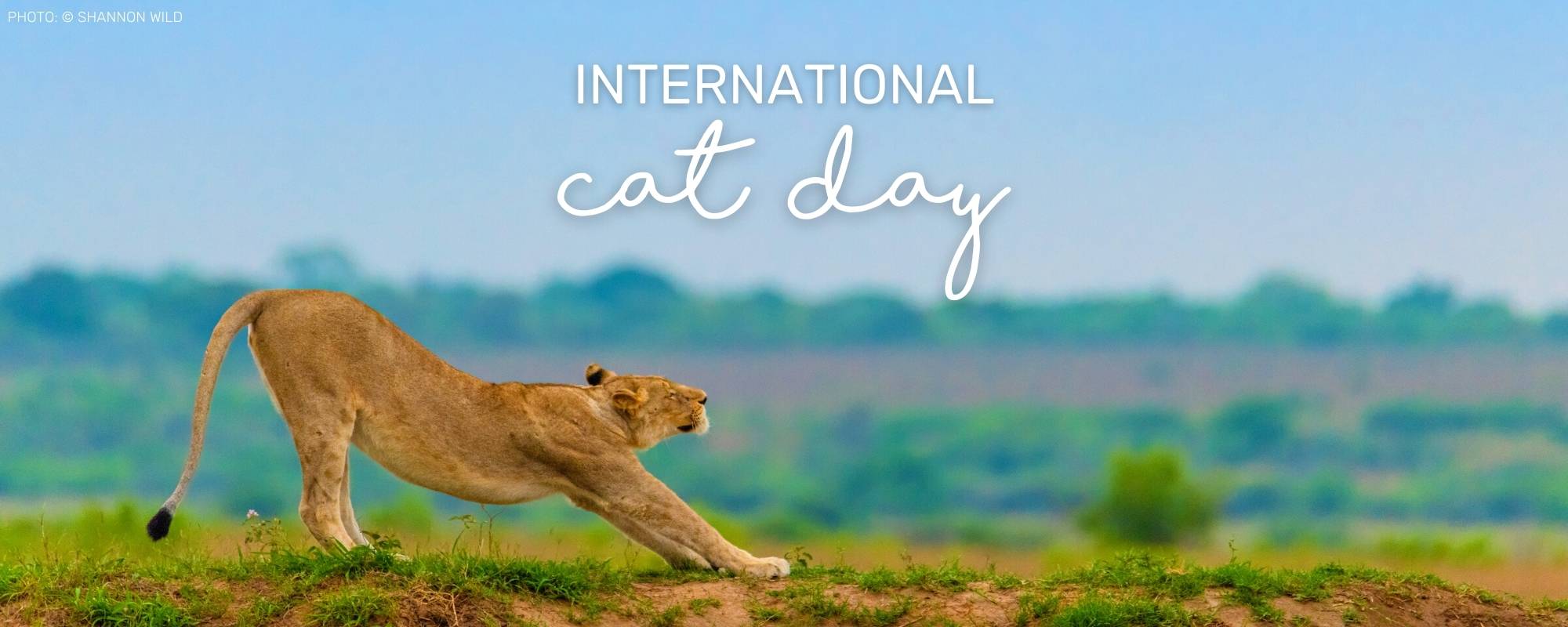 Posted on
---
It's impossible for us to let International Cat Day pass without acknowledgement from our team. After all, our senior executives are themselves, cats! If you're new around here, you might not have met VV, Sundar, and the latest addition, GiGi, so keep an eye out for their appearances on Instagram and you'll soon get a feel for our feline family.
Naturally, big cats are a high priority for our charity partnerships, and one of our first ever charity bracelet designs was for the Zambian Carnivore Programme (ZCP). This incredible organisation does some of the toughest work in conservation – identifying and treating the horrific injuries inflicted by snares, poaching, and human-wildlife conflict in rural areas. 
The issues related to co-existing in a world with an ever-growing human population and limited wilderness areas are present throughout Africa and indeed, the planet. The ZCP focuses not only on treating the cats who have become by-products of bushmeat poaching, but on rewilding habitats and relocating carnivores to conservation areas where they can live protected lives. Education, creating awareness, and supporting the micro economies within communities is as much a part of big cat conservation as the physical action taking place on the ground. 
It is a privilege to know the folks at ZCP and to play a small part in keeping their projects running through our bracelet sales. If you're passionate about big cat conservation, why not take the opportunity presented by International Cat Day to show your support for hero teams like ZCP. 
These specially designed bracelets are made up of alternating Leopardskin Jasper and Red Jasper beads and punctuated by brass decoration in between. It is adjustable, so one size fits all. The best part? 50% of what you pay is donated to ZCP, which means you are directly contributing to the good work they do. 
We're eternally grateful for the support shown by our Wild Tribe for spreading the word of conservation and having the conversations that flow from proudly wearing their Wild in Africa bracelets. Every stack – whether it's one of our curated stacks or it's a collection of your own – tells a story of our love for wildlife. 
International Cat Day is just another opportunity we give ourselves to share the love for these jungle kings and queens!
Written by Chloe Cooper
Don't miss out on future posts so be sure to sign up for our Wild Tribe (scroll below to sign up).
New products and discounts first!
RETAIL STUDIO
The Farm House, R527
Hoedspruit LP South Africa
. . . . . . . . .
HEAD OFFICE
65/2 Arbor Ave, Robina
QLD 4226 Australia
. . . . . . . . .
contact@wildinafrica.store