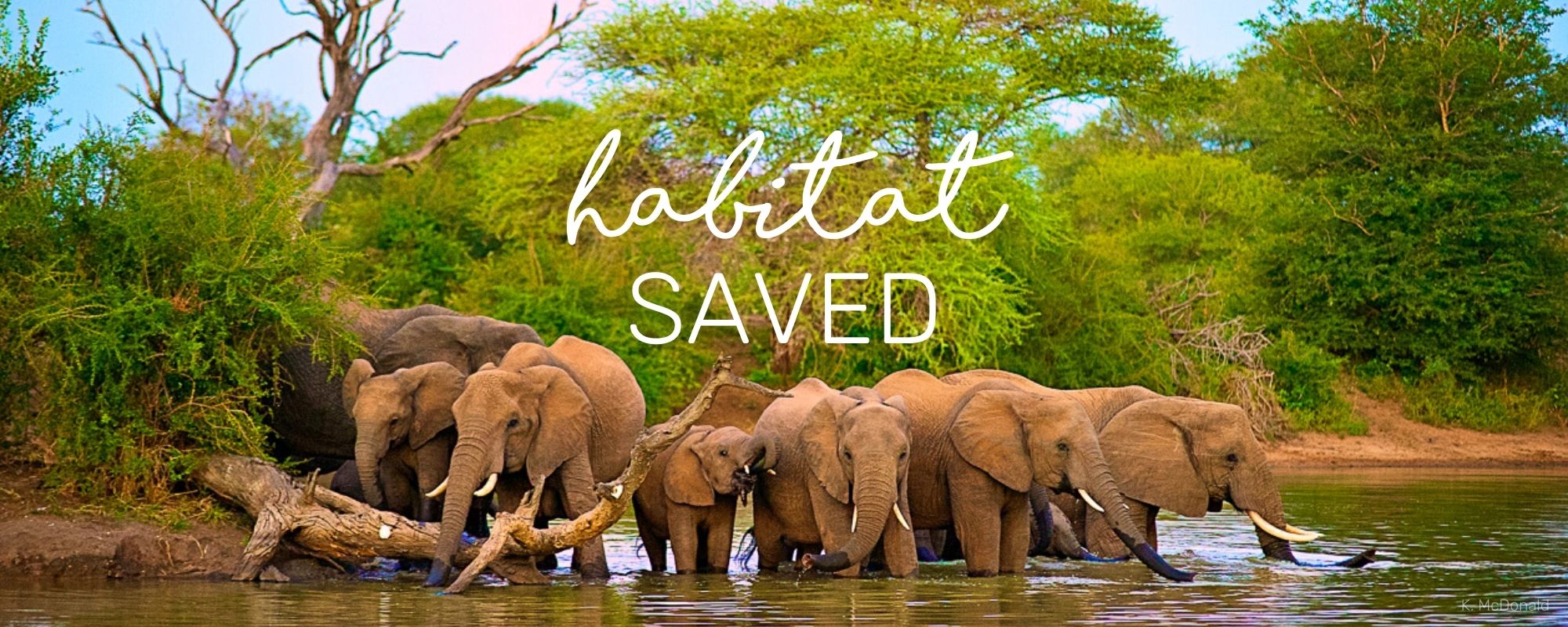 Posted on
---
MFULENI CONSERVANCY
Imagine a herd of elephants wading across the river in the African midday sun. For the first time in decades they realize they can access the river and the lush habitat on the  opposite side. The fence that had stopped them before is now gone. One by one they cross the river to investigate this land that the elders remember calling home.
This scenario is now one step closer to becoming a reality. To date, Wild Tomorrow Fund has protected over 2,250 acres of land at risk from development along the southern bank of the Msinene river, a perennial tributary that flows into the UNESCO World Heritage iSimingaliso Wetland Park. This newly protected habitat is located in the KwaZulu-Natal Province of South Africa, located in one of the world's 36 recognized biodiversity hotspots (the Maputaland-Pondoland-Albany hotspot).
The Mfuleni Conservancy is a special place, home to a critically endangered dry forest type while its river and water-filled delta provides an important freshwater source for wildlife. Access to water is increasingly important for the future of wildlife, providing added resiliency in an uncertain, climate-changed future. 

You can directly contribute to this important habitat and it's rewilding by purchasing the Wild Tomorrow Fund charity bracelet with 50% of the price donated directly to them.
The Conservancy land also creates a protective buffer along the Msinene River for neighboring iSimangaliso Wetland Park, the largest estuary system in Africa, home to South Africa's largest hippo population and over 500 bird species.
Having achieved our immediate goal of saving this wild habitat from the threat of development, we are now focused on rewilding so we can join it with the Mun-Ya-Wana Conservancy, thereby expanding the habitat and populations of wildlife which includes African elephant, critically endangered black rhinoceros, cheetah and other incredible species who share their ecosystem.
New products and discounts first!
RETAIL STUDIO
The Farm House, R527
Hoedspruit LP South Africa
. . . . . . . . .
HEAD OFFICE
65/2 Arbor Ave, Robina
QLD 4226 Australia
. . . . . . . . .
contact@wildinafrica.store