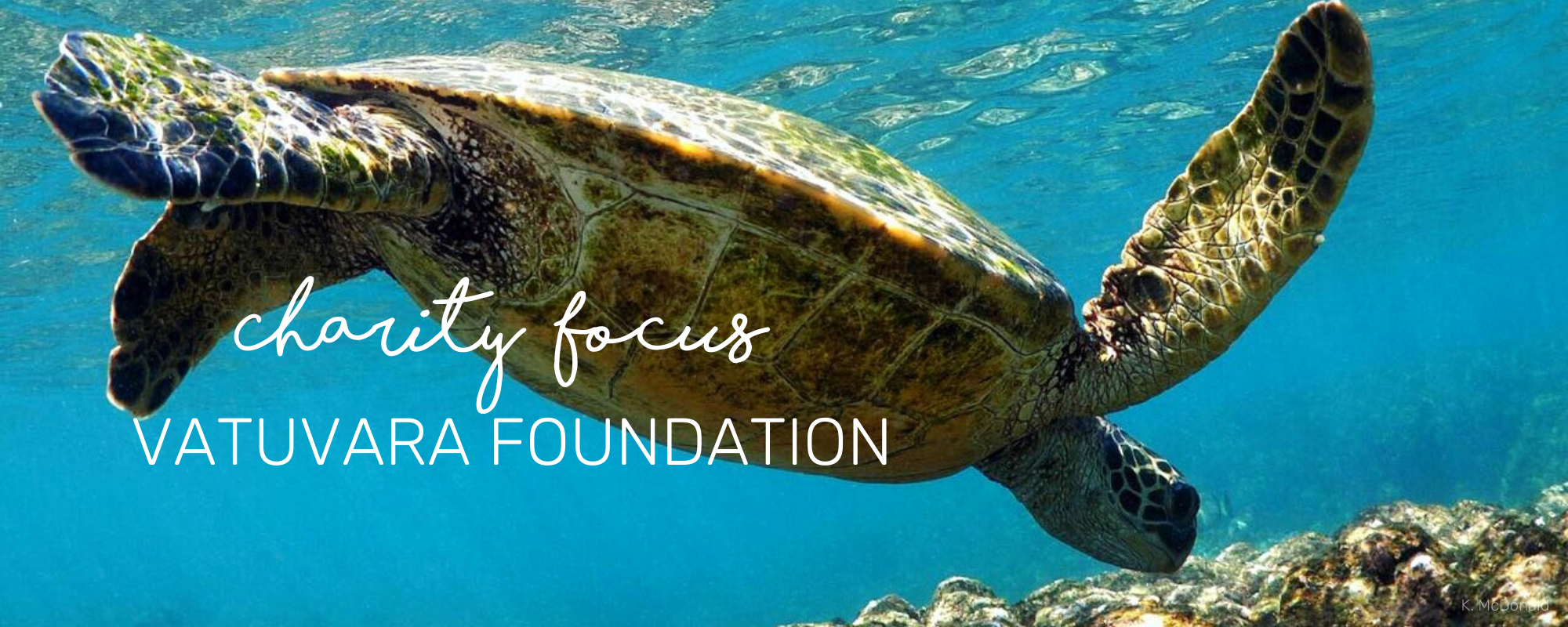 Posted on
---
"Wild In Africa is incredibly proud to now support the Vatuvara Foundation whose aim is to protect and revive ocean conservation in Fiji's northern Lau group through the empowerment of local communities as stewards of their natural resources."
About
The Lau Group is made up of unspoiled, breathtaking islands in Fiji's far east. Comprised of both volcanic and reef-limestone rock geology, the islands are filled with a diversity of wildlife and support diverse native flora and fauna of notable and vulnerable conservation significance with several rare and endemic species.
Vatuvara Foundation have joined together with Vatuvara Private Islands in ridge to reef conservation. The resort's land-based operations are run on solar and follow organic standards to demonstrate a sustainable model for how conservation and tourism can unite to support scientific research, community development, and ensure environmental protection.
They are working with the surrounding communities on awareness of threatened species and marine management within their traditional fishing grounds in a long term commitments to self-sustain and protect surrounding islands with corridors of protection.
Current Projects
Their marine protection program includes awareness, monitoring, vulnerable species protection, poaching surveillance and restoration projects. They focus on partnering with surrounding island communities to enhance marine conservation awareness and practices; but to also support food security and sustainable livelihoods of the people.
To assess the global health of the islands, the VVF team is conducting marine and terrestrial expeditions.
Their surveys data establishes a baseline understanding of the marine environment to identify several important conservation sites for protection and are used as a reference for a long-term impact monitoring as well as support healthy populations of several globally land threatened species, diverse native plants and wildlife.
After a presentation of their coral reef health assessment and the resulting recommendations, the community of Yacata Island declared a portion of their traditional fishing grounds a no-take marine protected area.
Their incredible work also lead to declare Vatuvara Island and its surrounding beaches and seagrass beds as vital to green and hawksbill sea turtle allowing to monitor nests, foraging areas and turtle movements in partnership with the University of the South Pacific.
Considered a local delicacy, these prehistoric looking crabs are now under threat and their populations is increasingly confined to isolated islands or protected areas.
VVF terrestrial surveys findings will help to better understand the state of coconut crab stocks and to ensure measures are in place to protect this unique species.  They also intend to decrease the lack of awareness regarding their protection by improving local knowledge about their contribution to biodiversity and the importance of protecting their habitat.
Giant clam and Coral Lagoon Nurseries
 VVF has and Yacata Island have established a giant clam lagoon nursery to monitor juveniles until they are large enough to be transferred back into the reef system, involving community members in awareness workshops to ensure the lagoon nursery is safeguarded. 
Yacata Island youth have also undertaken coral restoration training and established lagoon coral nurseries to rebuild their surrounding coral reefs, hoping that through coral restoration work, the reefs and communities will be able to withstand and build resilience to climate change impacts.
Vatuvara Foundation Double Bracelets
Using Aquamarine and a gorgeous custom turtle pendant designed by Shannon Wild, our Vatuvara Foundation bracelet set will whisk you away to a tropical Fijian beach where you can relax knowing you're helping to protect important marine environments.
Don't miss out on future posts so be sure to sign up for our Wild Tribe (scroll below to sign up).
New products and discounts first!
RETAIL STUDIO
The Farm House, R527
Hoedspruit LP South Africa
. . . . . . . . .
HEAD OFFICE
65/2 Arbor Ave, Robina
QLD 4226 Australia
. . . . . . . . .
contact@wildinafrica.store