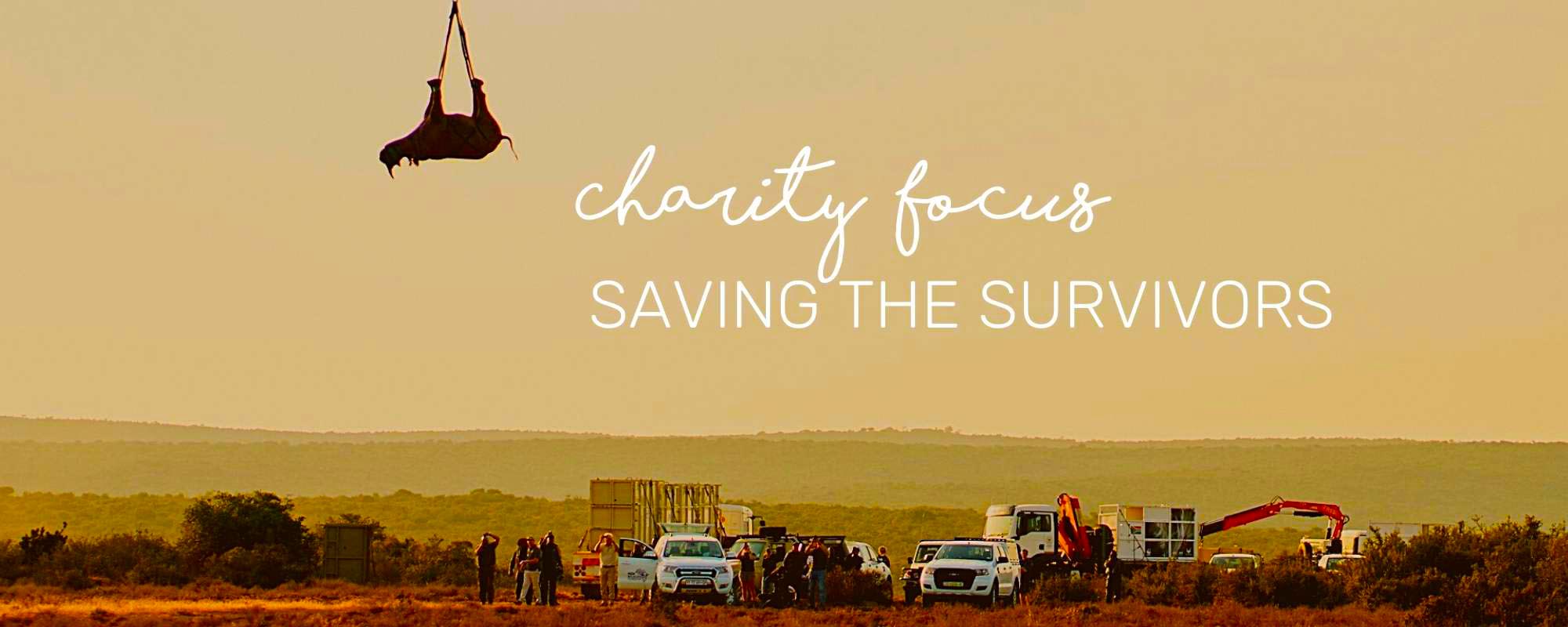 Posted on
---
Saving the Survivors (STS) was founded in 2012 by Dr Johan Marais to respond to the high number of injured rhinos due to poaching in South Africa.
The survivors suffer from gunshot wounds, fractures and large facial wounds where the horns have been hacked off. STS started to deal with these specific injuries.
They are also pioneers in the best treatment research related to the different injuries.
Since, they have expanded their focus to include all endangered wildlife as well as their intervention location, with a presence in Mozambique.
"During 2010, we lost 426 rhinos and in 2011, 532 rhinos. These numbers increased to over 1000 in 2012, and stayed there for 5 consecutive years" - Johan Marais.

Overview
Dr Marais is a qualified Equine surgeon who decided, after a few years of getting more and more wildlife cases with injuries, to commit to the new challenge of treating them successfully.
Whilst STS attend to the need of any injured animal, such as lion, elephant, sable, roan and wildebeest, they've been focusing mainly on rhinos, victims of poachers particularly vicious attacks.
When an animal is found injured, farm owners, game reserves or local veterinarians contact the STS team to intervene.
The vets are trying to treat the animals as much as possible on location:
"If animals are not severely affected, they are treated after immobilisation, and then woken up and returned to the bush" but sometimes, when they are severely affected "they are transported to a boma, and kept there until the treatment is finished and the animal has healed satisfactorily. They are then released again".
 Despite their very busy schedule, STS attend, when possible, to another important part of conservation efforts: the local communities implication. 
They are working in Mozambique to try to minimize the human-wildlife conflict and Dr Marais is currently involved in an education project with the only primary school in the Kruger National Park.
SUCCESS STORY: Seha, the White Rhino
 In September 2016, the STS team rescued Seha, an adult White Rhino bull, the only survivor after five rhinos were poached on the same property.
He was found "with a massive, horrific facial injury where both his horns were removed with a chainsaw". 
After a few years of treatments, he was finally well enough to be introduced to two females in 2018 and sired a calf last year: little Daniel. 
"This underpins the concept of saving injured and poached survivors, allowing them to breed eventually as not to lose their genetics and having these animals contribute to the survival of the species"
Saving The Survivors Bracelet
Featuring Orange Agate, our gorgeous new charity bracelet is supporting STS' incredible work by donating 50% of the purchase price directly to the cause.
 Donations from Wild in Africa will help them fund the drugs and equipment used in treating animals as well as the expensive travelling costs to get to injured animals, which includes helicopters.
"STS is therefore extremely excited and grateful at the same time, about this beautiful Wild in Africa bracelet and how it is going to benefit wildlife in Africa! Thank you very much…!"- Johan Marais
Don't miss out on future posts so be sure to sign up for our Wild Tribe (scroll below to sign up).
New products and discounts first!
RETAIL STUDIO
The Farm House, R527
Hoedspruit LP South Africa
. . . . . . . . .
HEAD OFFICE
65/2 Arbor Ave, Robina
QLD 4226 Australia
. . . . . . . . .
contact@wildinafrica.store