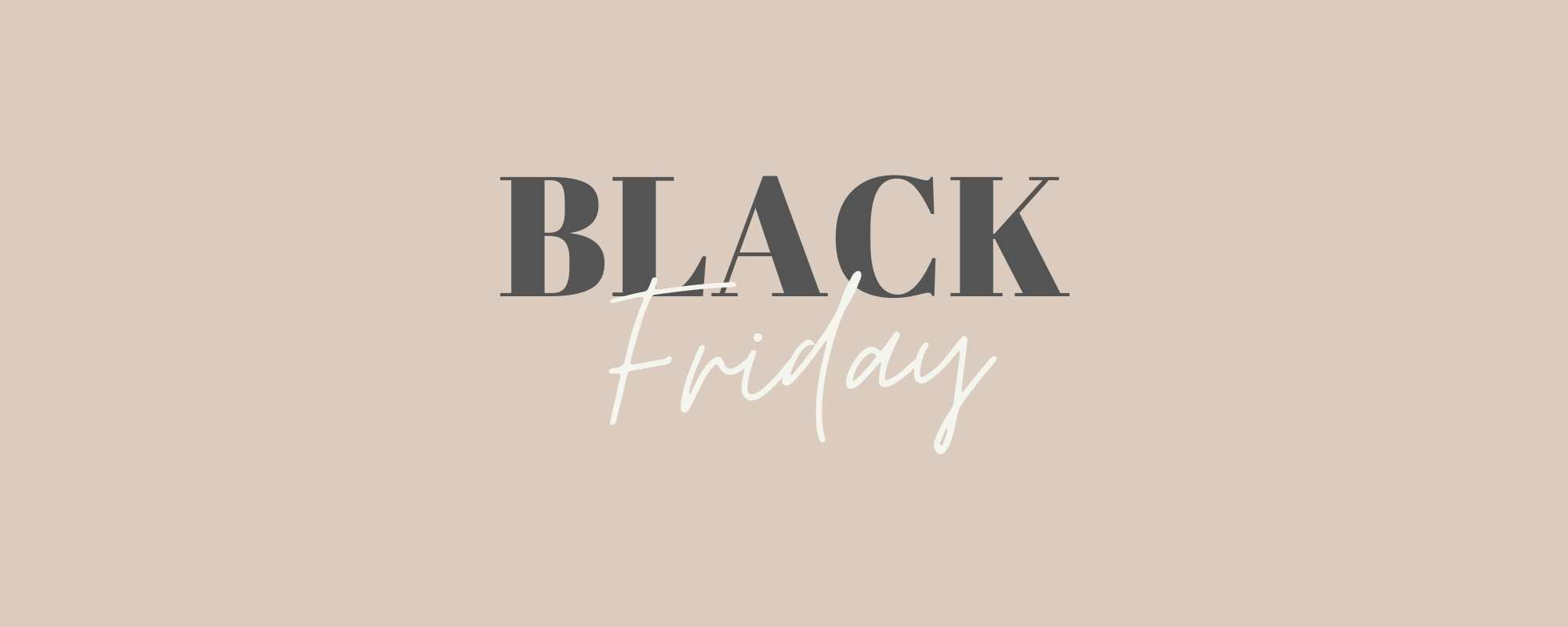 Posted on
---
Shop our WHOLE RANGE at 25% OFF this BLACK FRIDAY!
We are so excited to add a little sweetness to the catastrophe that is 2020 and put our whole range of beaded bracelets on SALE for BLACK FRIDAY next week! 
This is our biggest sale of the year! ALL styles, stacks and charity designs are going for 25% OFF from Thursday 26th to Sunday 29th November, making Black Friday last longer than just 24 hours.
Use the discount code 25BFWIA for all your purchases on 26, 27, 28, and 29 November and get 25% OFF whatever you buy (including PRINTS)!
Whether you've been eyeing out one of our new charity bracelets, or dreaming about buying a new seasonal stack, now is the best time. You'll get a QUARTER OFF the price for any of our unique designs, all of which are created with wildlife conservation in mind.
Get our popular Shannon Wild Stack, Big 5 Stack, or Little 5 Stack for almost US$40 less than you'll pay any other time of the year.
Even our brand-new charity bracelets, which are available for pre-order, are going to be available at 25% less during this sale. We love selling these bracelets because it means we're donating funds to our incredible partner charities. Every charity style you buy, we donate 50% of the purchase amount to the affiliated organisation. 
One of our newer arrivals is the orange agate adjustable charity bracelet which supports Saving the Survivors – a phenomenal organisation that works to save and rehabilitate the survivors of rhino poaching incidents. This stone is all about strength and self-confidence, which is another reason we love it. Buy it during our Black Friday sale and get it for US$10 less!
You can pre-order our BRAND-NEW green jasper and yellow jade charity stack, which was designed in support of The Adventures of Pili – an organisation focused on teaching environmentalism to children. What's more? For EVERY purchase of this two-bracelet combo, one children's book will be donated to a child in need AND a tree will be planted in Columbia as part of a reforestation project. Or support Pangolin rehabilitation with our earthy brown jasper bracelet for Pangolin Preservation.
Hold on, we're not done… 
Our sale continues on CYBER MONDAY 30th November with a 15% discount on ALL jewellery! Just use the discount code 15CMWIA upon checkout and the amount will be deducted from your total. 
We hope you get involved and make the most of this massive discount, especially if beautiful beaded jewellery is on your Christmas gift list.
Make Black Friday about giving back and supporting our wildlife conservation charities while making huge savings. 
Spoiling yourselves and loved ones with unique, high quality jewellery that gives back to the planet is the best excuse to get on the Black Friday bandwagon!
 Written by Chloe Cooper
Don't miss out on future posts so be sure to sign up for our Wild Tribe (scroll below to sign up).
New products and discounts first!
RETAIL STUDIO
The Farm House, R527
Hoedspruit LP South Africa
. . . . . . . . .
HEAD OFFICE
65/2 Arbor Ave, Robina
QLD 4226 Australia
. . . . . . . . .
contact@wildinafrica.store