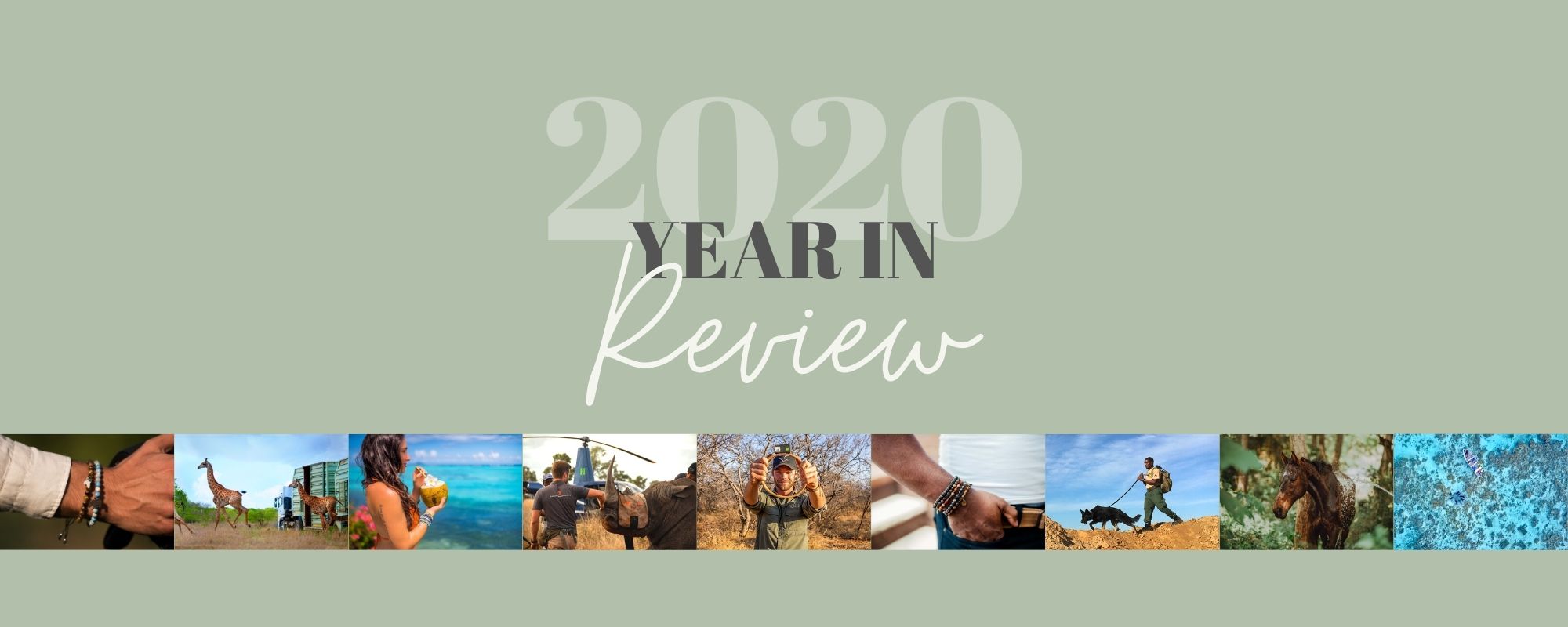 Posted on
---
Time for a 2020 good news story:
In the last six months, we've donated DOUBLE what we donated in 2.5 years!
And that is thanks to you. 
The support you've shown by purchasing our beaded bracelets over the last six months has directly fundraised US$13000 for our 12 wildlife conservation charities! 
With another two weeks left of the year, and Christmas purchases still to be made, we are so proud to say that this year will bring our grand total to over US$26000 donated since May 2017! 
Since our business started 2.5 years ago as a one-woman operation, the dream of being able to help wildlife organisations with essential funds has become a reality. Now, we are able to significantly contribute towards anti-poaching support, ranger training, habitat preservation, environmental education, and wildlife research.
As a small business, we are incredibly proud to align ourselves with these amazing groups of people and to share their work with fellow animal lovers throughout the world.
This year has been difficult for very many people, and as the going got tough, so many charitable organisations lost their regular support network.
We are incredibly thankful that we could continue to raise funds for Nkombe Rhino, Saving the Survivors, Wild Tomorrow Fund, Vatuvara Foundation, The Backwater Sanctuary, Rhino Rescue Project, APNR Ground-Hornbill Project, Mabula Ground-Hornbill Project, The Adventures of Pili, Pangolin Preservation, Zambian Carnivore Programme, and Invictus K9.
Every one of these hand-picked organisations plays a vital role in protecting endangered species and the ecosystems they live in. 
Looking back on what we've been able to achieve this year, we feel proud to have the support of our Wild Tribe. We're glad you like our style and we're thankful that we can keep developing our brand, designing new styles, making improvements, and delivering a product that makes you happy and gives back to our precious planet. 
Make the end of this year count and purchase one (or a few!) of our semi-precious beaded bracelets to gift this festive season. Each charity bracelet style donates 50% of the purchase price to the organisation it represents – and our annual review just goes to show how much these purchases add up!
You can be a part of a significant contribution towards wildlife conservation while wearing sustainable sourced, handmade jewellery that looks good and feels good.  
Written by Chloe Cooper
Don't miss out on future posts so be sure to sign up for our Wild Tribe (scroll below to sign up).
New products and discounts first!
RETAIL STUDIO
The Farm House, R527
Hoedspruit LP South Africa
. . . . . . . . .
HEAD OFFICE
65/2 Arbor Ave, Robina
QLD 4226 Australia
. . . . . . . . .
contact@wildinafrica.store